Vertex released a new EP on TesseracTstudio Records.
Vertex released a new EP on TesseracTstudio Records.
TesseracTstudio Records released a pounding new release by Vertex. Listen to the new Psy-Progressive tunes by and check out an interview we made with half of the Serbian duo, Slobodan Gacesa.
"Heartbeat" is a 2-tracker EP, featuring one original by the duo and one collaborative tune with Ioshua and Visua. It`s a good "morning" progressive release, with great groovy vibes that make you imagine the next time you`ll be dancing under the sun.
The EP starts with "Heartbeat". Great progressive vibe on this one: the opening track has a really good groove and pumping base-line, both combined with emotional vocals and touches of melody.
The 2nd track, "Vertex & Ioshua feat. Visua – Light Frequency", follows the same line. It opens with a great catchy groove and gets more pounding after the break, with a beautiful melody that enters and making you wish you`ll hear it in the open air under the sun sometime soon. 
Vertex is a collaboration project by Nikola Kozic (aka Zyce) and Slobodan Gacesa from Serbia. The flourishing psytrance scene in Serbia has brought plenty of new artists in past few years. Artist like Sideform, Zyce and Talpa to mention few, release music in some of the biggest labels around like Iboga & Nano Records, and play on some of the biggest stages around.  Most of the Serbian producers produce powerful Progressive trance, with driven intense baselines and heavy focus on the dancefloor. Taken that into account, it was only a matter of time that the Serbian scene will a record label, and in 2010 it happened with Zyce`s TesseracTstudio Records label.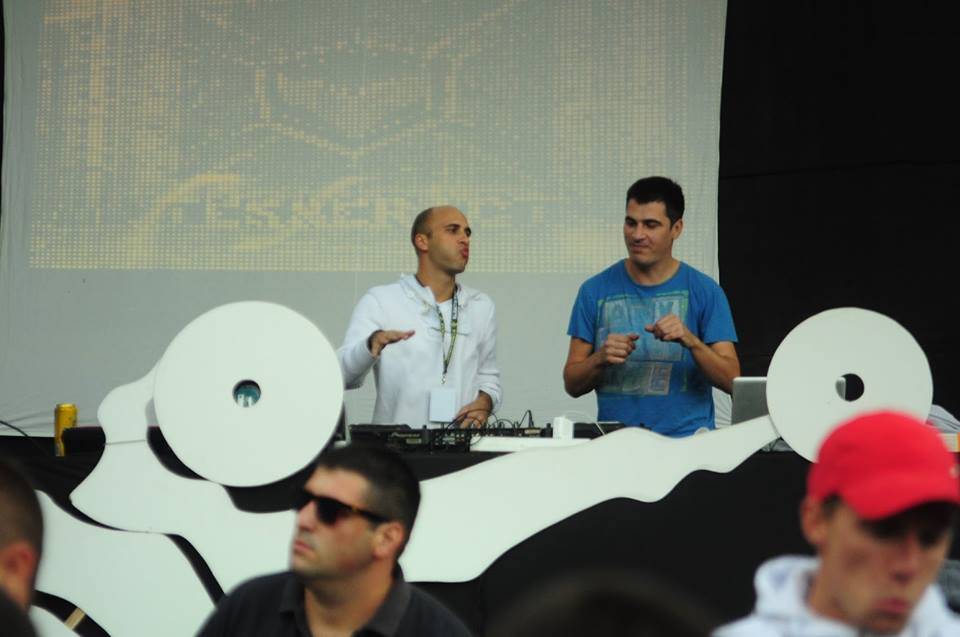 We had a chat with Slobodan of Vertex about the Serbian psytrance scene, their style and of course about the new release.
Q: Tell us about yourself and about your label. 
A: My name is Slobodan Gacesa, I`m from Serbia. I am taking part in 2 projects: Vertex, which is a Psychedelic Progressive trance project together with Nikola Kocic (aka Zyce) signed for TesseracTstudio, and Downtempo Psy-chil project Merlin signed for Altar Records from Canada.
TesseracTstudio Records is a label based in Serbia, established 2007, first as an organisation of few friends and artists from Serbia, and after in 2010 it became a records label in 2010.
Q: How will you describe your musical style? and the label`s style? 
A: TesseracTstudio label musical style contains all variety of psychedelic progressive trance from melodic morning to night psychedelic progressive trance.
Vertex musical style could be described as melodic morning and sunny emotional Progressive trance with some elements of Progressive house. 
Q: What's is the best gig you played in recently?
A: The best gig I played recently is New Year Party in Rote Fabric, Zurich, called Vortex Trance Adventures.
Q: Tell us about the flourishing psytrance scene in Serbia. What made psytrance explode the way it did in Serbia in the last few years? 
A: I think that psytrance scene in Serbia exploded because of big technological progress of music software that gave a chance to artists which don't have a money to buy all expensive equipment to make a good quality production music.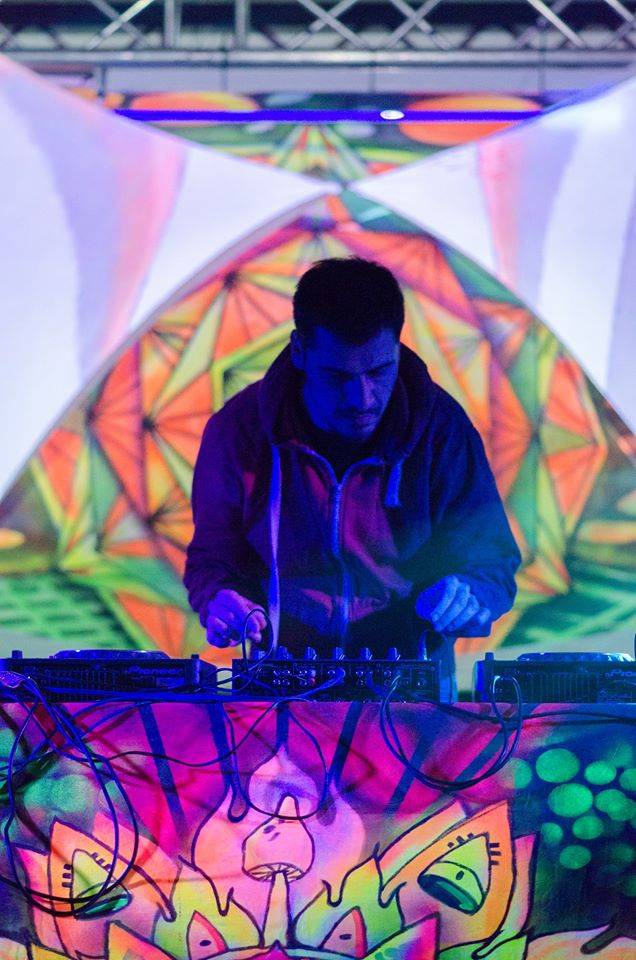 Slobodan at work
Q: What can you tell us about this new release? 
A: This new release from Vertex contains 2 tracks, one is classic Vertex melodic and emotional track and second is collaboration with 2 new members of TesseracTstudio records: Visua from Mexico and Ioshua from Germany.
Q: What's coming on 2016? 
A: In 2016 you can expect a lot of new releases from label artists. Talpa Remix EP will be released as well as a new Zyce album. Lyctum and Vertex will also release new albums on 2016, and lot of more releases are coming.
Q: And finally, What psytrance album will you take on a lone island?
A: On a lone island i will take ''Son Kite – Colors'' album , that is for sure one of my favourites album from psytrance scene.