The magical Alex Grey
Alex grey needs no introduction, as is THE master of psychedelic art. He is considered as one of the most known Psy-artists in the world, and his art spans over different of forms, including performance art, process art, installation art, sculpture, visionary art, and painting. He and his wife, Allyson, are the co-founders of The Chapel of Sacred Mirrors (CoSM), a non-profit church supporting Visionary Culture in Wappingers Falls, New York.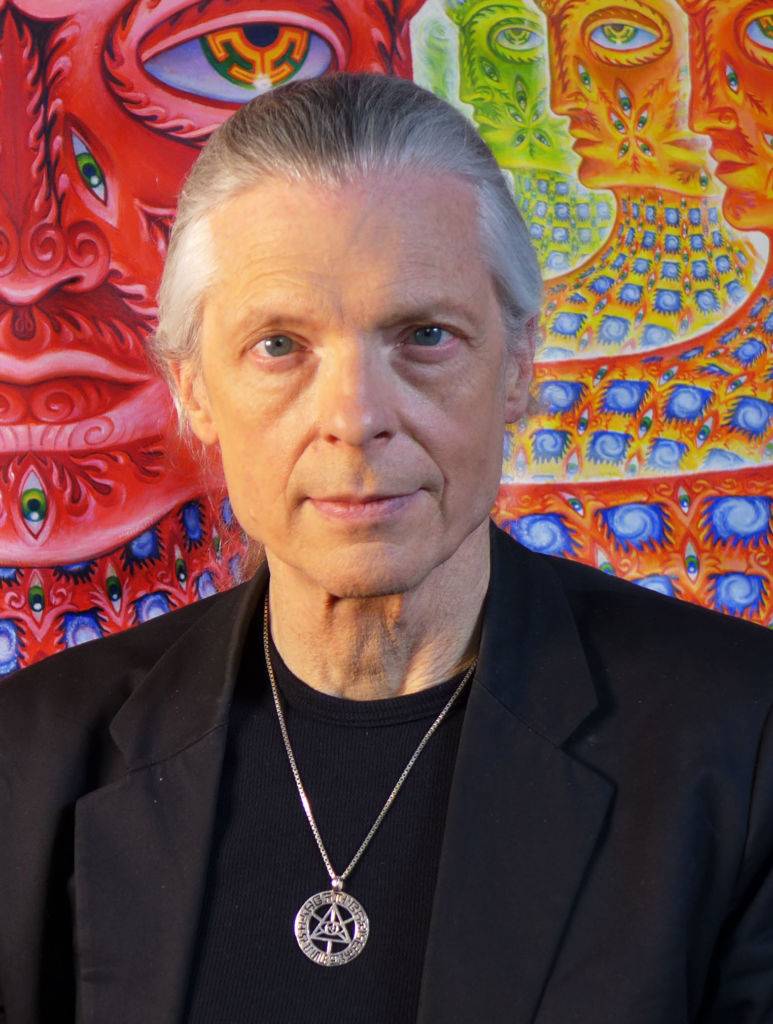 His art is a complex integration of body, mind, and spirit. It blends the physical realms of the human body (which he learned during his studies of human anatomy at the Harvard Medical School), with the energetic fields of the mystics, which he learned from years of meditation and use of psychedelic drugs, especially LSD. His highly detailed paintings are spiritual and scientific in equal measure, revealing his psychedelic, spiritual and super-natural view of the human race. 
Alex Grey – The art
Grey is most famous for his secred mirrors series. The 21 life-sized paintings series (that took him around 10 years to complete), takes the viewer on a journey toward their own divine nature by examining, in detail, the body, mind, and spirit. It that present the physical and subtle anatomy of an individual in the context of cosmic, biological and technological evolution. 
Grey's paintings have been featured in venues as diverse as the album art of Tool, The String Cheese Incident, Meshuggah, the Beastie Boys and Nirvana, Newsweek magazine, the Discovery Channel, Rave flyers and sheets of blotter acid. His work has been exhibited worldwide, including Feature Inc., Tibet House,Stux Gallery, P.S. 1, The Outsider Art Fair and the New Museum in NYC, the Grand Palais in Paris, the Sao Paulo Biennial in Brazil. 
Here is a small collection of his endless psychedelic paintings: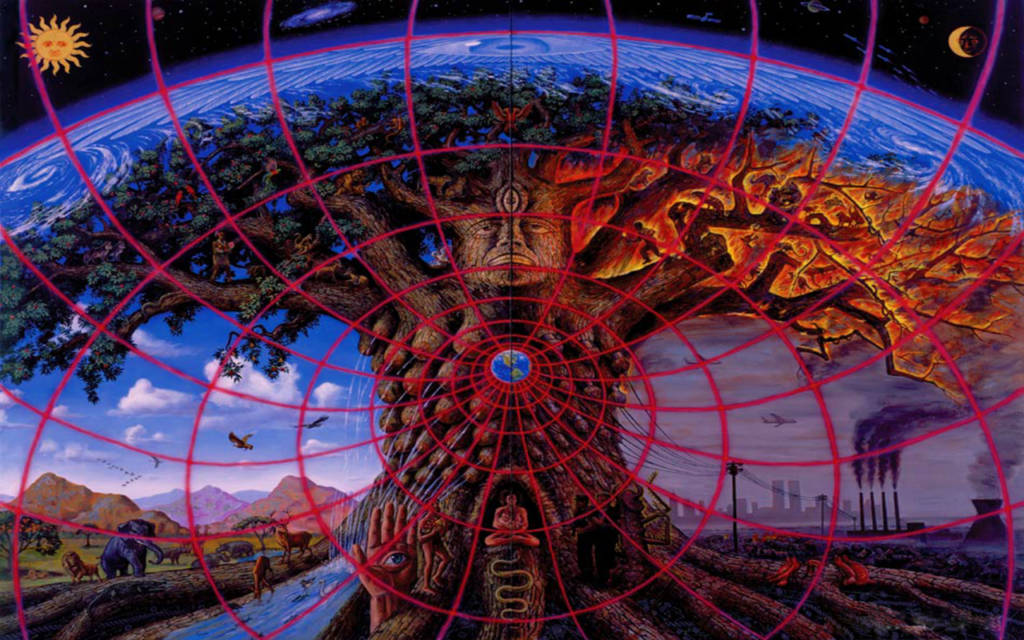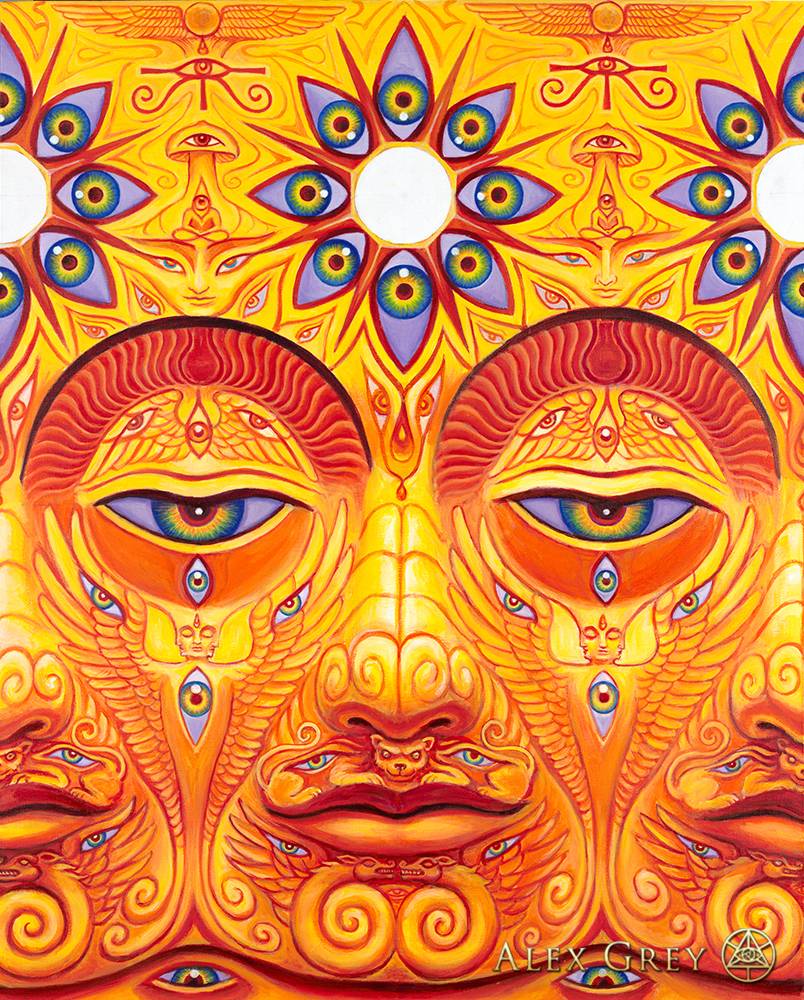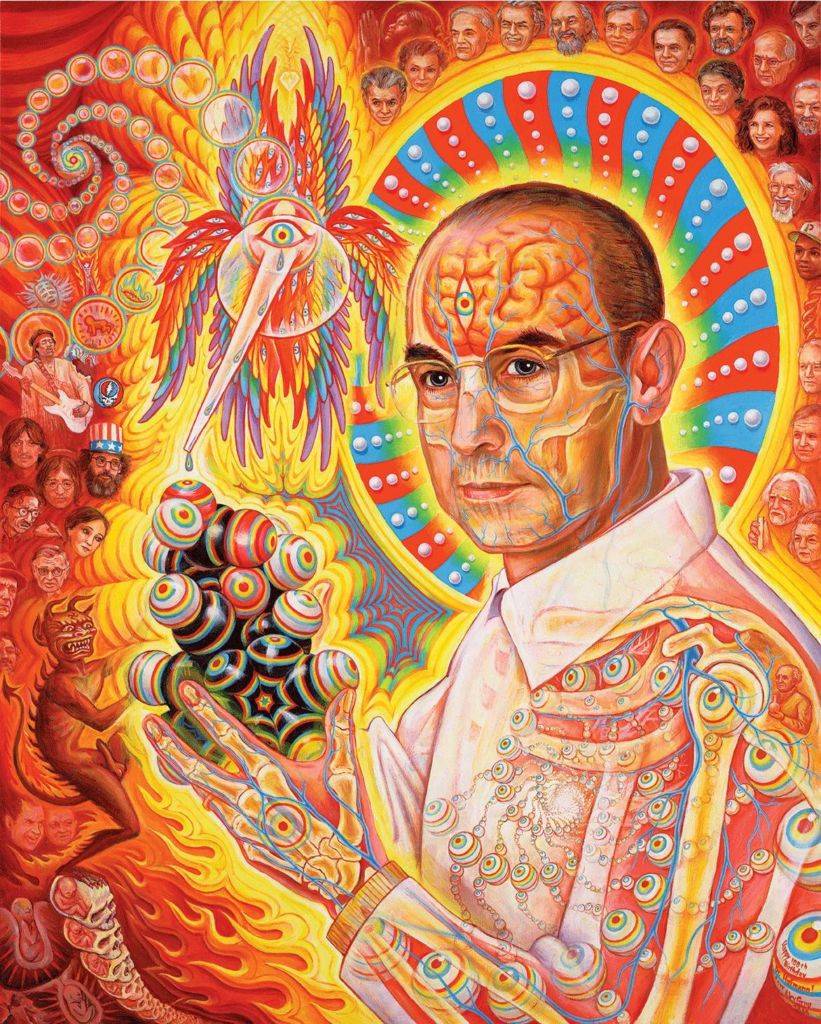 A portrait of Albert Hoffman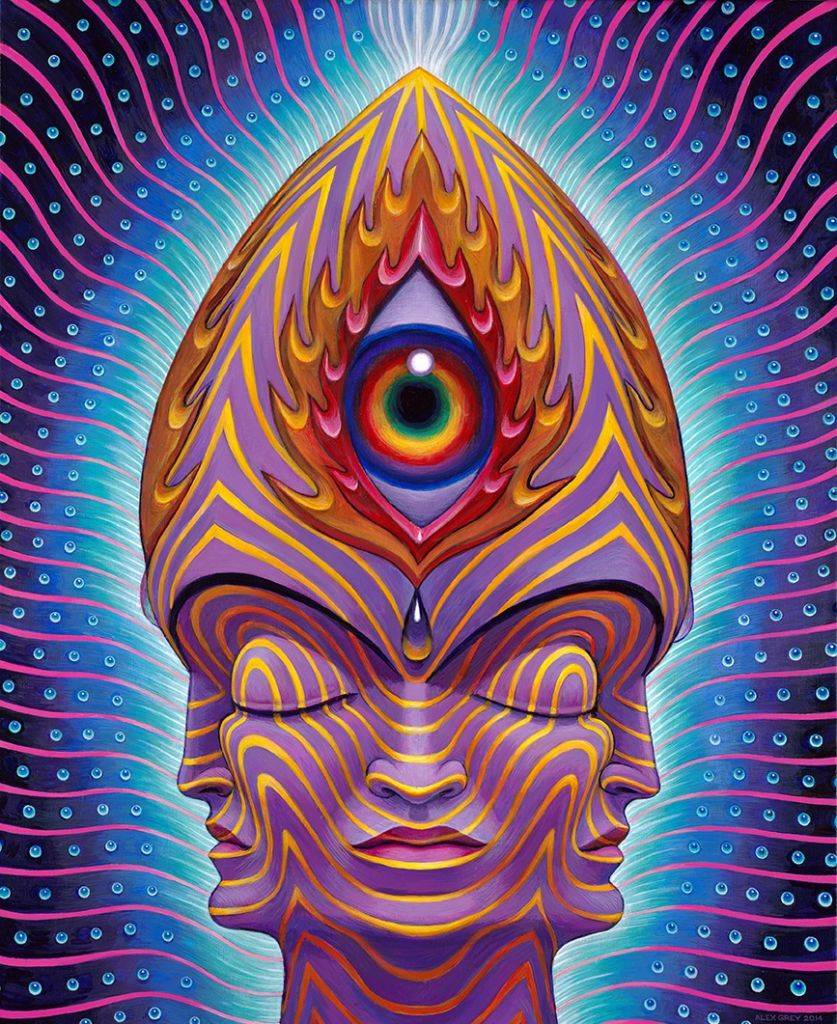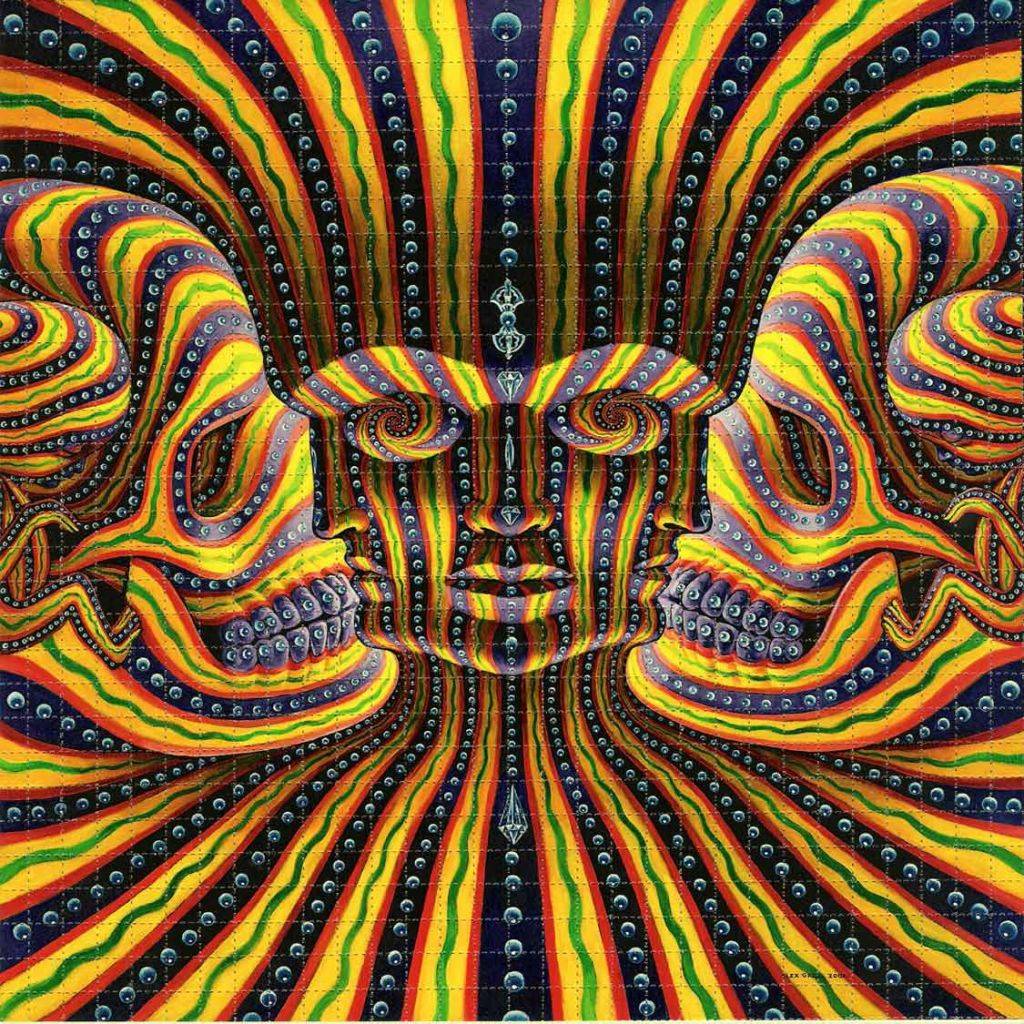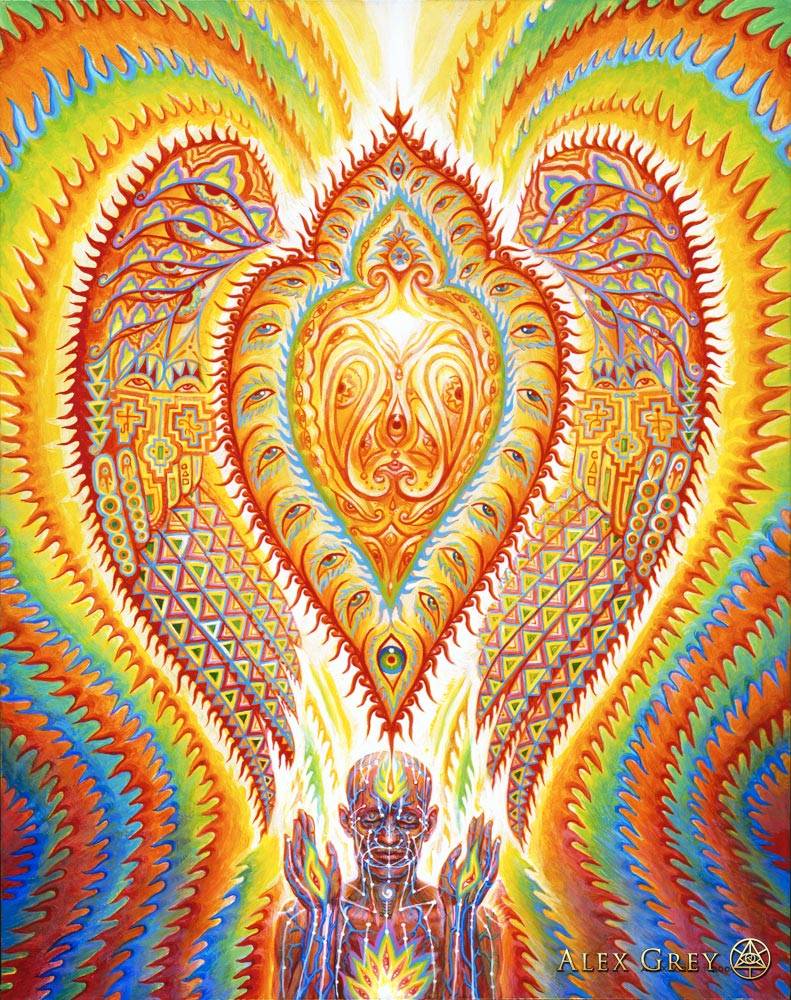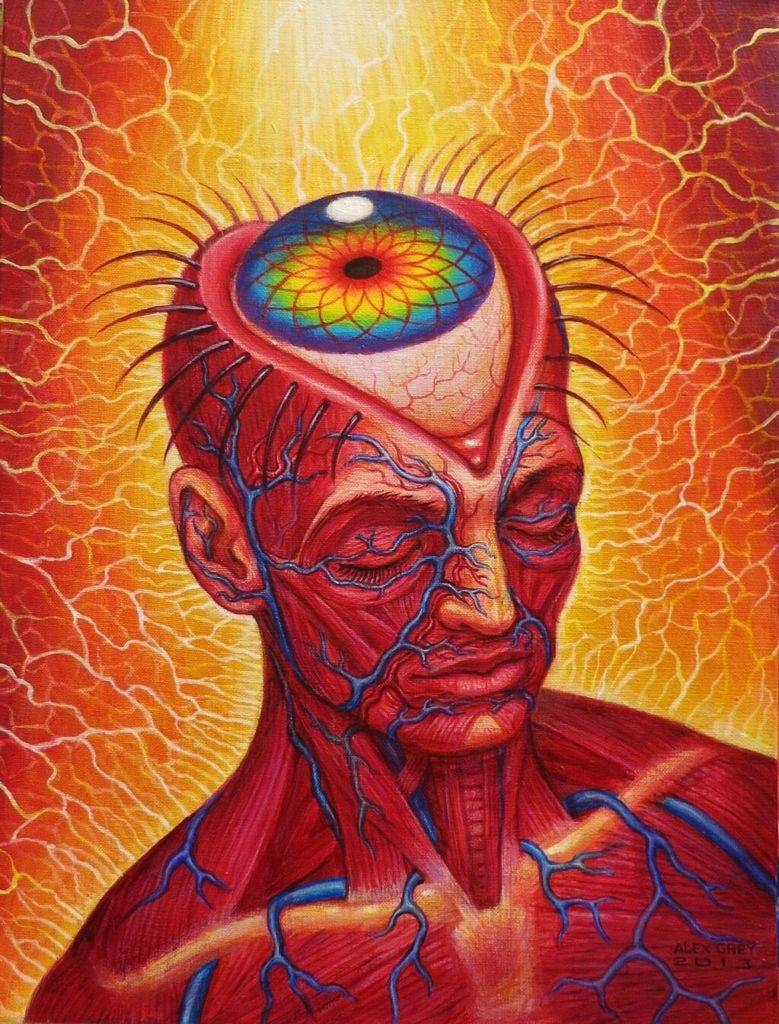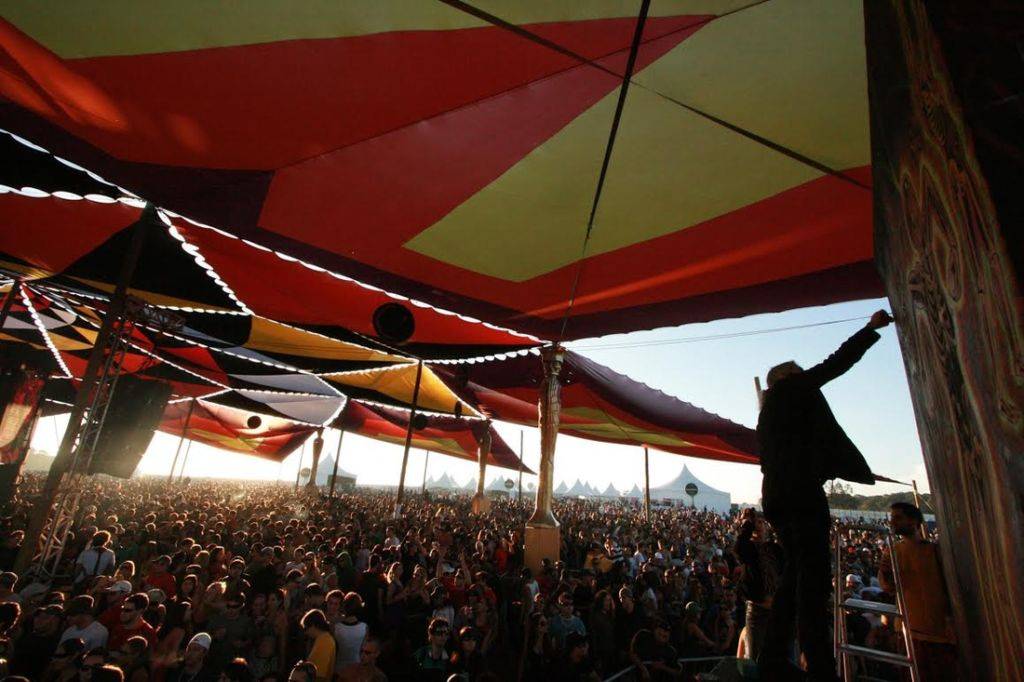 Paints @ a festival