The stunning Artescape deco
Artescape deco – While editing our Origin Festival gallery (Watch it HERE), we just could not overlook the mindblowing deco & setting of the festival. The art & deco of Artescape is simply stunning, and we decided to dedicate an entire gallery to it.
Artescape was founded by Carin Dickson, a South African artist, who creates multi-dimensional psychedelic art installations and visual landscapes for dancefloors and events since the year 2000. Using psychedelic backdrops paintings, sculptural elements and lighting, she creates fully impressive and imaginative, mind-boggling environments.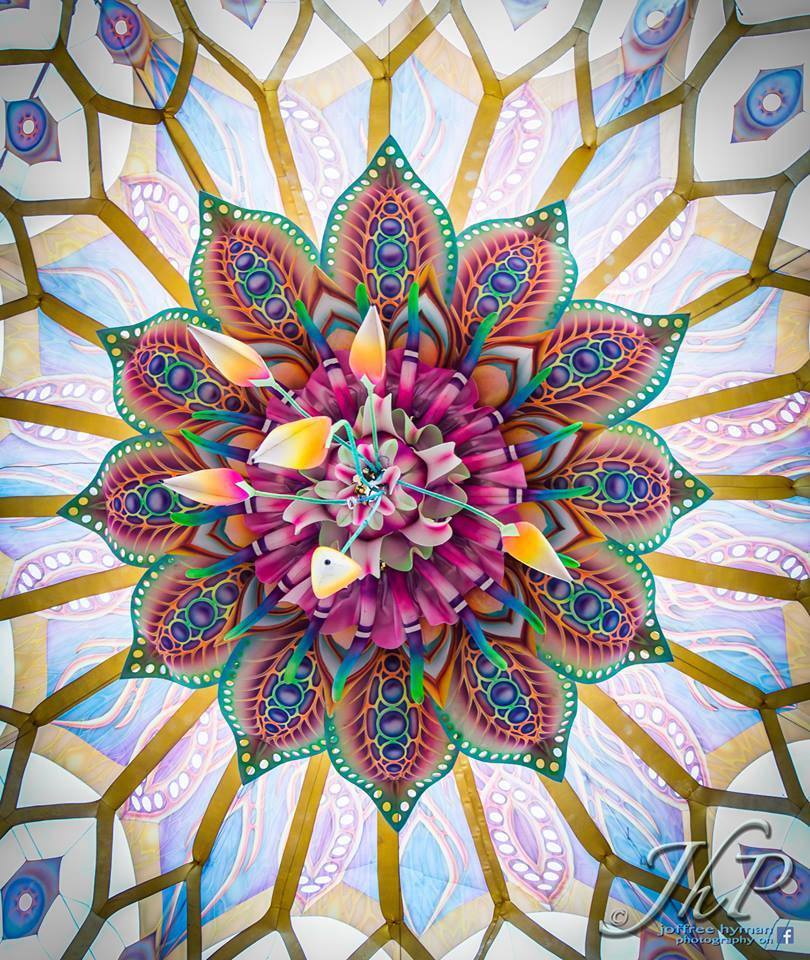 This is an awesome watering flower sculpture that floated over the Origin Festival 2016 main dance floor to keep people cool (and turned some of them into mud monsters).
Photo by Joffree Hyman.
Artescape has been decorating all the major psytrance events in South Africa such as Vortex, Origin Festival, Earthdance, Rezonance, Alien Safari and Groovy Troopers. More recently her talents have taken her around the world, decorating some of the biggest events in the world like Vuuv Festival in Germany, Ozora Festival, Boom Festival, Glade Festival in the UK and many more.
Here is some of Artescape work:
For more check out their Site & Facebook page.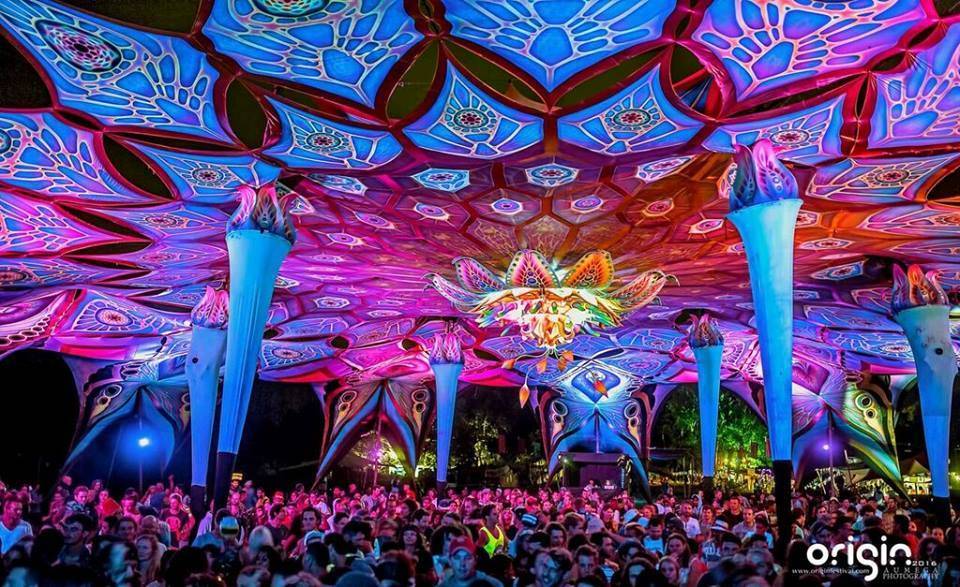 Origin Festival 2016 mainstage. Watering flower included…
Photo by Aumega Photography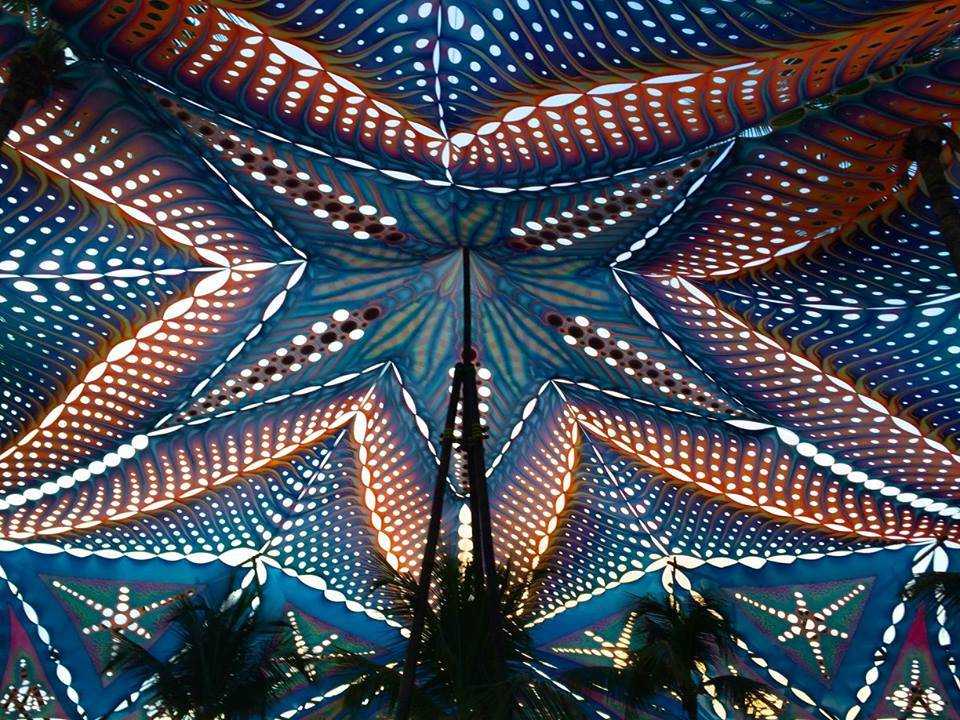 Universo Paralello 2015-2016
Universo Paralello 2015-2016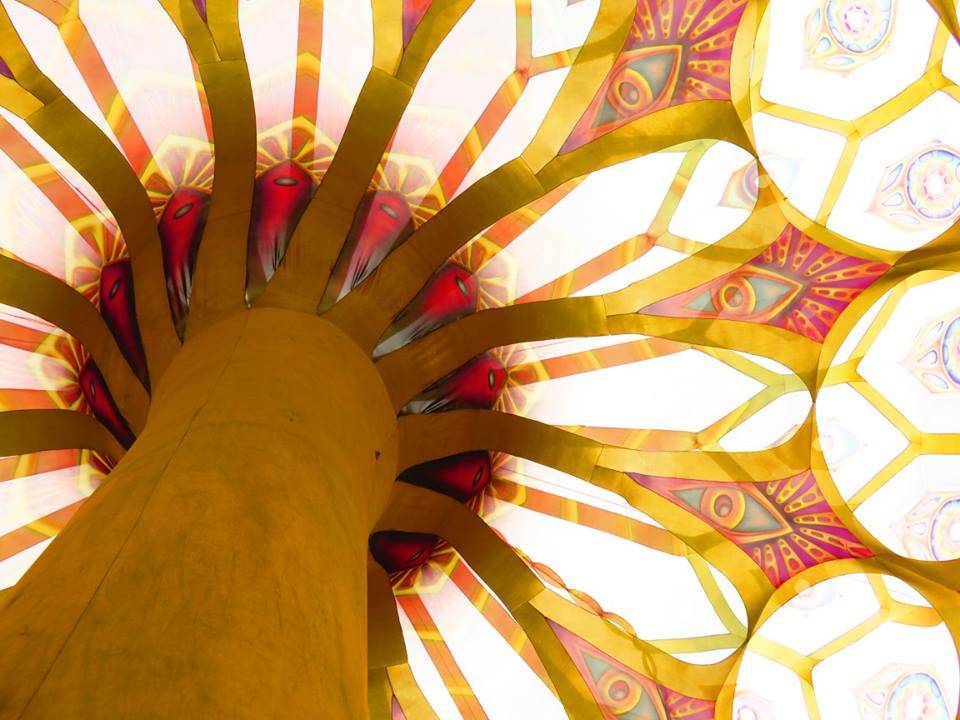 TribalTech Festival, Brazil, VuuV Stage.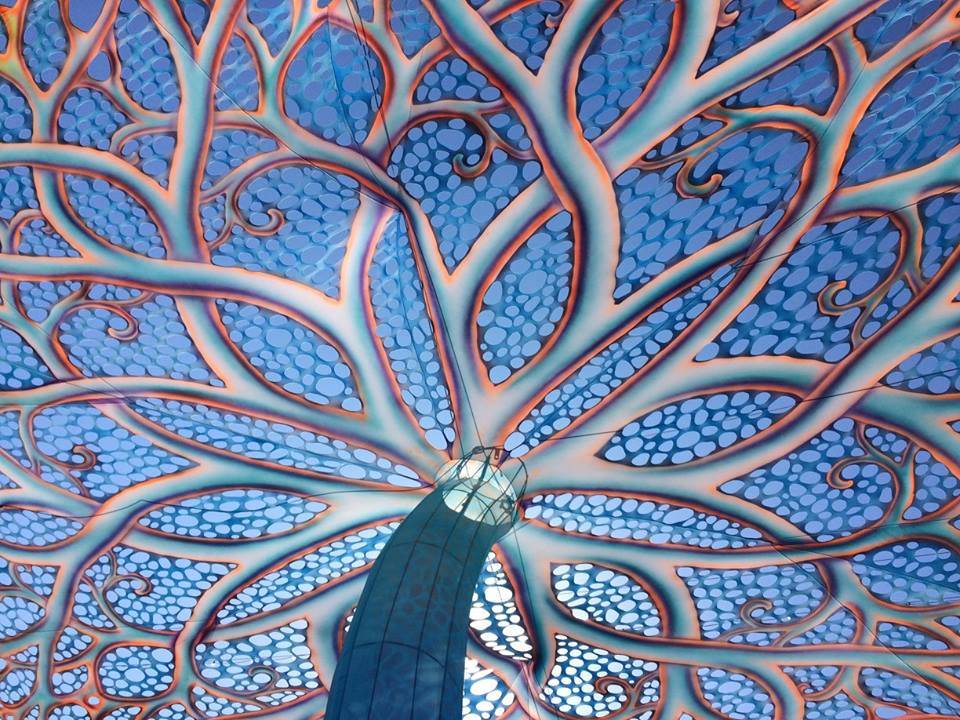 @ Shipsomnia Cruise Festival, Singapore.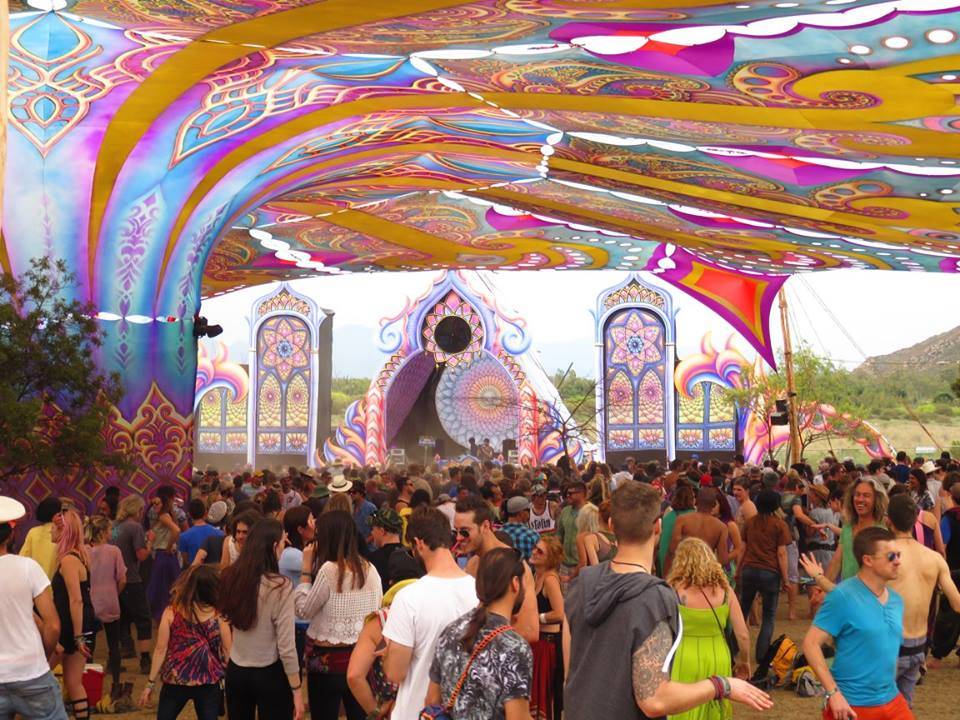 Earthdance Festival, Cape Town, South Africa.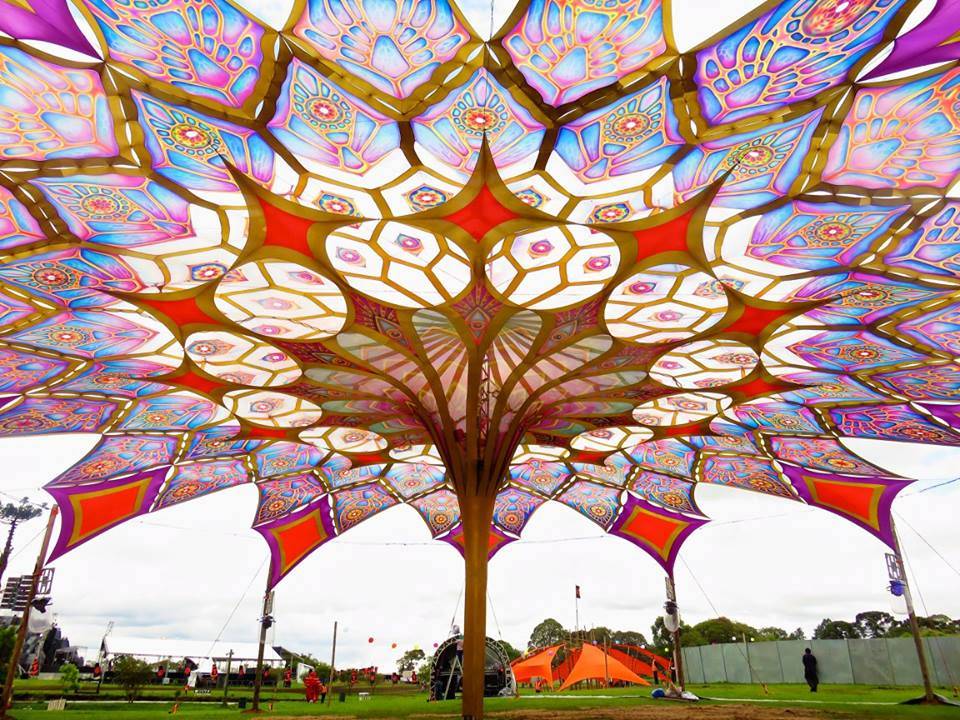 TribalTech Festival, Brazil, VuuV Stage.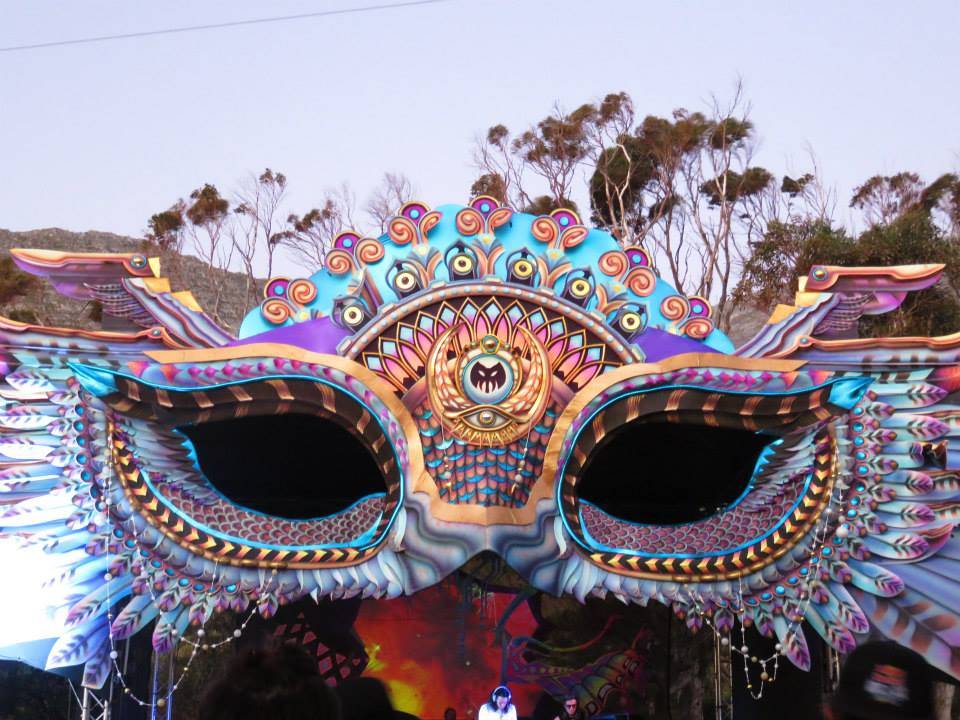 Alien Safari Festival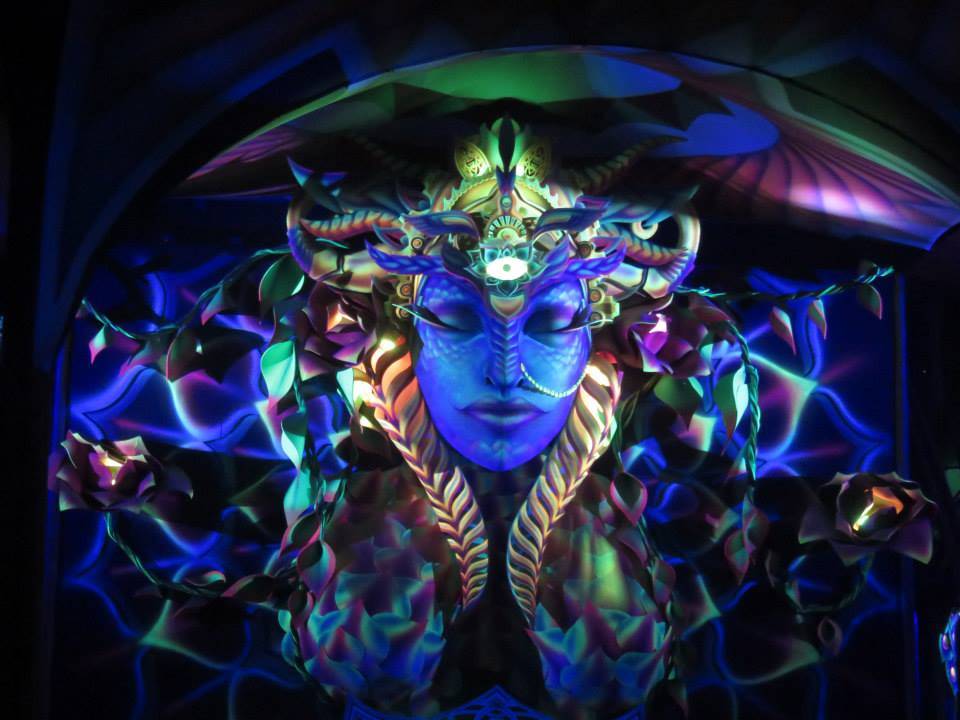 Boom Festival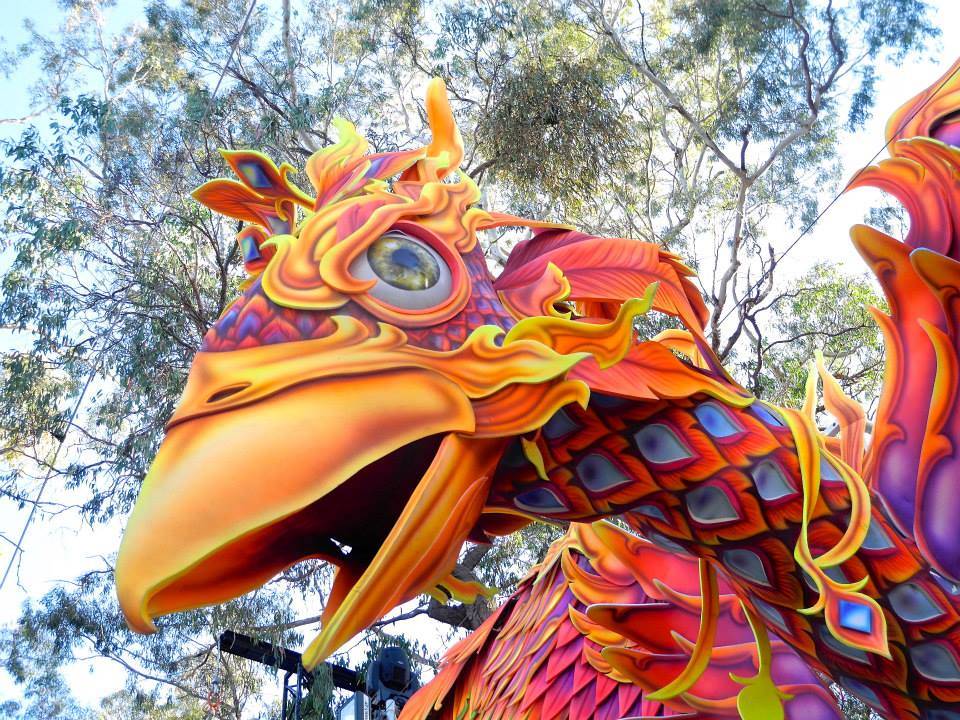 Rainbow Serpent Festival, Australia.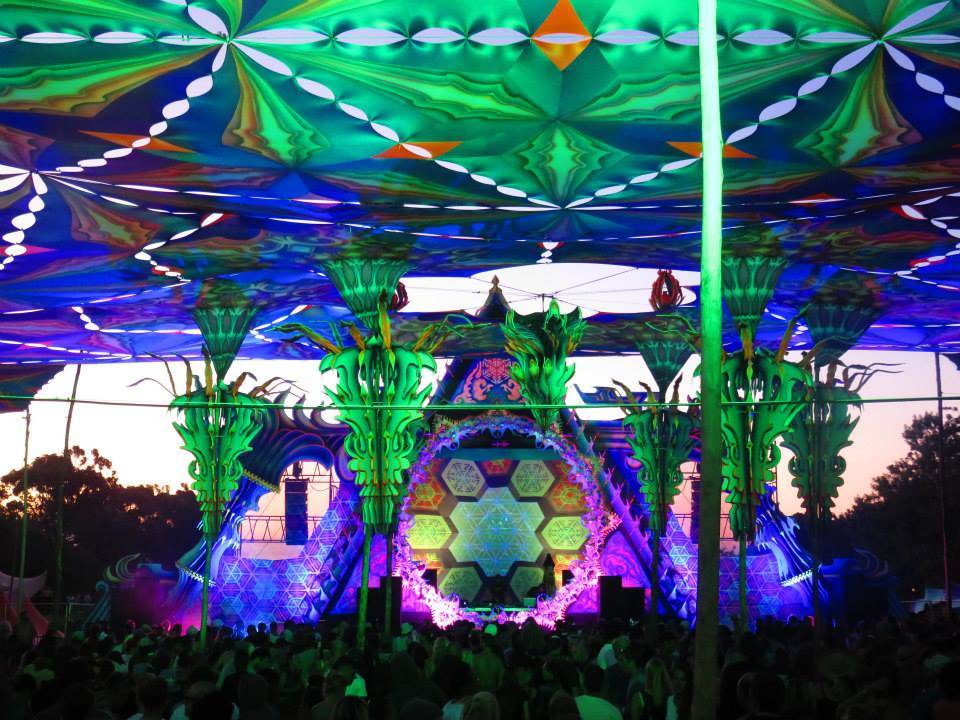 Rezonance NYE Festival.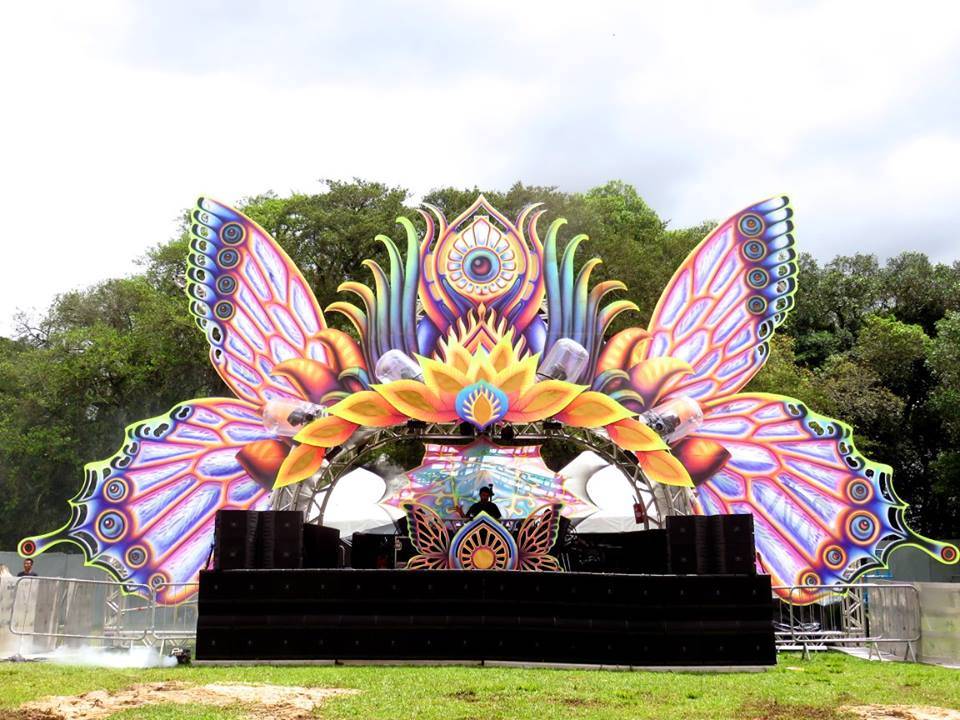 TribalTech Festival, Brazil, VuuV Stage.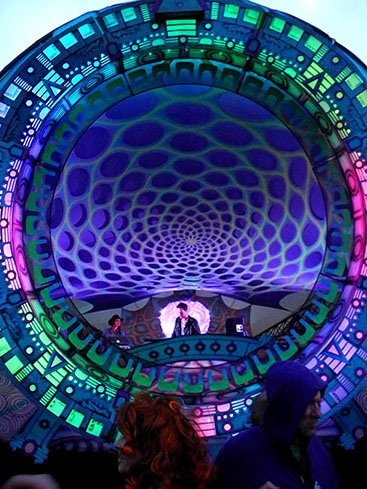 Glade Festival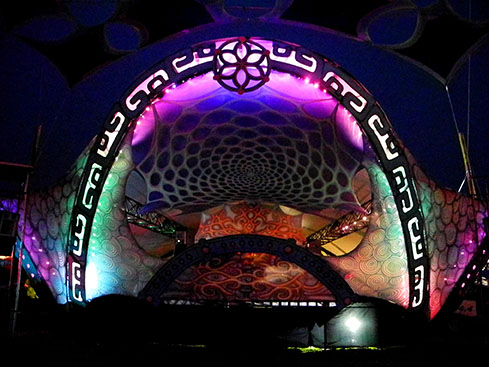 Glade Festival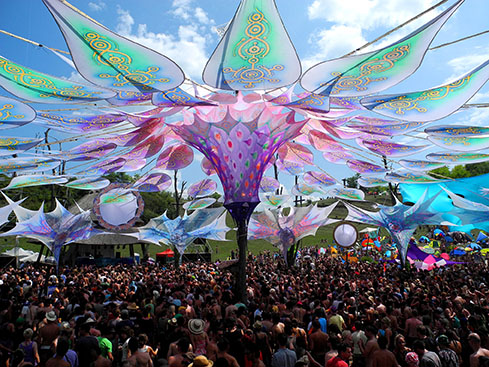 Ozora Festival 2012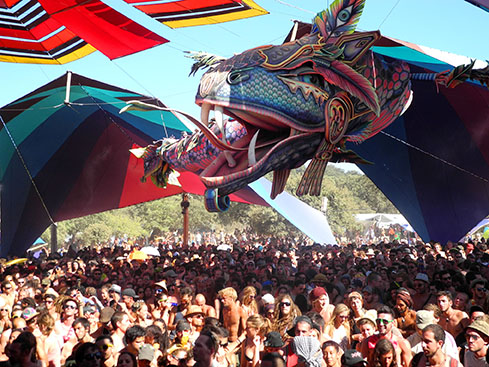 Boom Festival 2012