Discover your inner groove with Captain Hook
Discover your inner groove with Captain Hook
"When your heart is in the right place, rhythm shall follow. And this path is a journey of discovering your inner groove…"
Captain Hook (Reshef Harari) is one of the leading psytrance artists today, and definitely one of the busiest. He has his own unique sound and has shown over the years he's not afraid to change directions and follow different paths, which is never easy when you are very successful and already have a crowd of followers with their own particular expectations.

Reshef took his first steps in the Psytrance scene around 2003. He started as a DJ and became widely known as half of the successful Progressive duo Quantize, together with Adi Ashkenazi, aka D-Addiction. The duo released their debut album Time in 2009 on Iboga Records, and in 2010, after 7 years of collaboration, they went their separate ways.
Captain Hook – The beginning
It was then time for Reshef to wear the captain's hat. His innovative and creative mind took his solo career to a different soundscape. He started producing music with strong focus on the dancefloor, fusing heavy basslines & crunchy grooves with touches of Dubstep and Trip-hop, ending up making his own style of trance.   
Popularity sparked with his debut album Human Design, released in 2011, which took him on an expedition across the world for the next 3 years. This album was a milestone in his career, with collaborations with Ace Ventura, Liquid Soul, Perfect Stranger, Loud, Tetrameth, Freedom Fighters and ill.Gates.
A couple of years after releasing his debut album he released "Akashic Library", a double remix album, featuring remixes to the Captain`s tracks by leading artists like Atmos and Riktam & Bansi of GMS, as well as remixes by him to massive tunes like Liquid Soul – Crazy People.
Akashic Library also features one of the biggest tracks of 2014, Captain Hook`s collab with Full-On master Astrix, "Bungee Jump".
Listen to it:
The 2nd part of the album showcased another passion of Reshef: Bass & Glitch music. This part features remixes to his tracks by some leading Bass artists like Gaudi, DJ Wasabi and more. Here is a taste from the other side of the Captain`s music:
Akashic Library has established Reshef`s position as one of the leading artists around, and got him playing in almost every big Psytrance party or festival around the world. From Universo Paralello in Brazil, through the massive festivals in Europe (Boom Festival, Ozora Festival) to the more avant-garde festivals like Burning Man in the USA.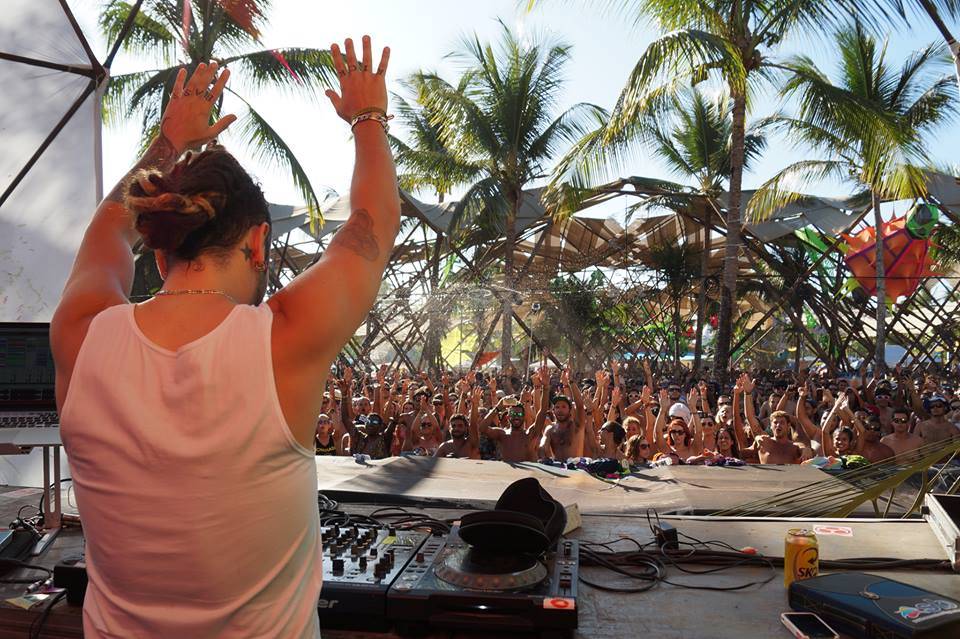 Lately it seems Reshef is going back to the source with more minimal hypnotic compositions such as his collaboration with DJ Gula K and DNA Activation: 
These days Captain Hook is cooking a new massive collab tune with  GMS, Earthling and DJ Chicago (of 1200 Micrograms). Taste it: