Avalon release a new Remixes EP with remixes to Astrix and Ace Ventura & Symbolic!
Avalon release a new Remixes EP with remixes to Astrix and Ace Ventura & Symbolic!
Avalon has just released a 2-tracker EP on Nano Records, the first in a new remixes series to be released on the label. For the opening chapter of the series Avalon remix 2 psytrance classics, one of them released over 10 years ago (Astrix – Tweaky).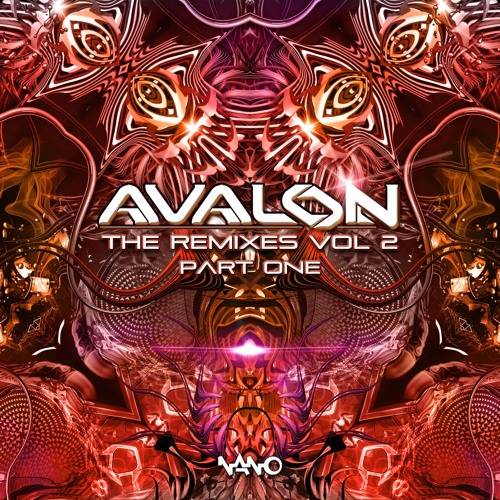 Remixing a classic tune like Astrix – Tweaky is always hard, but Avalon managed to keep the uplifting vibe of the original while giving it a fresh touch. The psychedelic "Astrix-style" riffs of the original are combined with a fat, up-to-date bass-line. Great job on this remix.
The 2nd track on the EP is a juicy remix of Ace Ventura & Symbolic's 'Prime Time'. Great Psy-Progressive vibe on this one: bouncy bass-line, tons of spacey psychedelia and hints of  the captivating melody of the original, decorate this remix.    
Nano Records also include a bonus track on this release. Avalon made a Full-on remix to "Astrix – Tweaky", and this psychedelic twister will be given free to anyone who will purchase the full release. Listen to it:
Having had 5 Beatport psytrance #1 hits and two #1 selling albums. Avalon is one of the hottest DJs\producers in the psytrance scene today. 
Avalon @ Boom Festival 2014
Avalon is Leon Kane. Leon started DJing in 2003, and after few years of DJing he started to produce psytrance, and released the "Reality Check" album, as part of the Reality Grid duo with EVP in 2007 on Wildthings Records. In 2010 he released his first solo album under the Avalon alias, "Distant Futures" on Nano Records.
Listen to the album:
The album was huge success worldwide,  and after its release Avalon was considered one of the fast-rising stars of the scene. "Distant Futures' made it to the  no.1 spot on Beatport chart, and every single track in it made it to the Top 10.
Avalon @ Ozora Festival 2015. 
Photo by Yonatan Benaksas
He also teamed up with Tristan to form "Killerwatts" and with Sonic Species to form "Future Frequency", a more psy-progressive project. He has been remixed by, remixing and invited to work with some of the biggest names in the scene, including Astrix, Captain Hook, Ace Ventura, LOUD, Dick Trevor (Dickster) and Burn in noise, and has released music on labels such as TIP World, Hommega, Spun, and of course his home label Nano Records.
His production skills and psychedelic full-on style have brought him to be one of the most sought after artist around the scene, playing at the biggest events, including Glastonbury, Ozora, Boom, Universo Paralello, Rainbow serpent, Symbiosis, Atmosphere, Time and space, Xxxperience, Antaris, Origin and many others.  
Live set @ Boom Festival: