An interview with Cosma (Avihen Livne) from 2001
An interview with Cosma (Avihen Livne) from 2001
Avihen Livne – Cosma – was one of the leading and most promising psytrance musicians when he was killed in a motorcycle accident near Paleolim in Goa on February 10th, 2003, just before the release of his second album.
Trancentral brings you an interview with Cosma done by Isratrance.com back in 2001, just before he released his first album, "Simplicity".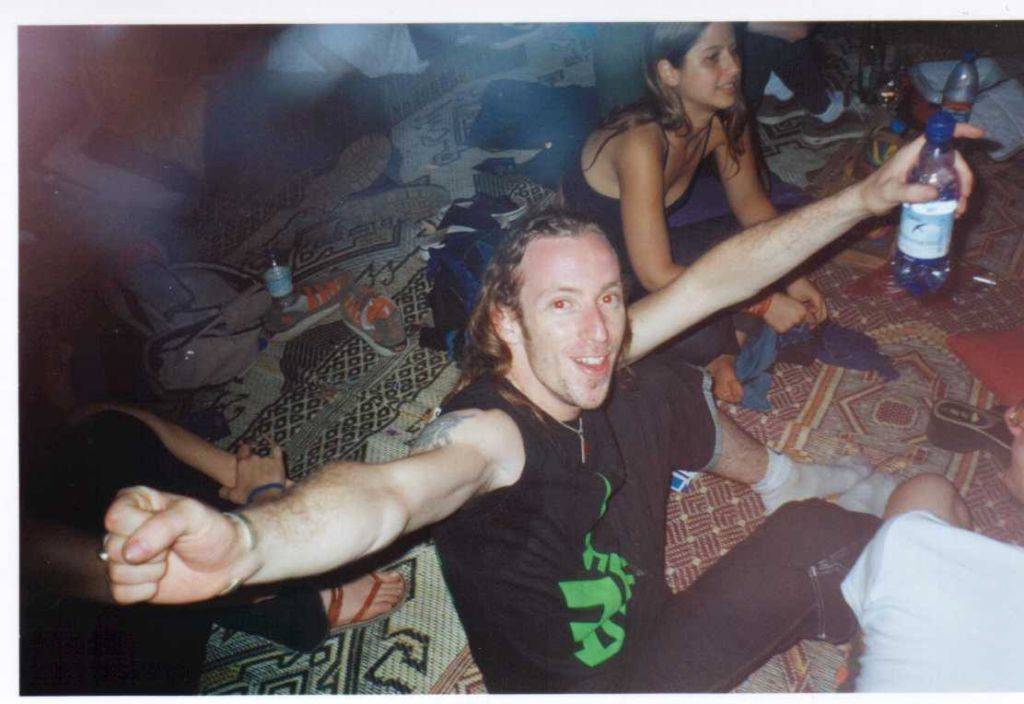 Q: Who is Cosma and why Cosma?
A: Avihen Livneh, 22 years old, from Kiryat Bialik (a suburb of Haifa, in the north of Israel), making trance music for the last three years. The father of the name Cosma was actually DJ Jorg (SST) when I was visiting Germany. It means a beginning of something, and I really connected to this.
Q: Did you make music before Cosma? How did you find yourself as a musician suddenly?
A: Yes, I did, as part of Diablo, a group that existed only a year. We released an album by the name of Insufficient Memory, and wrote few more tracks in that time that were known but never got released. Then I found myself, as every computer freak that spends a lot of time in front of the computer (the computer I know, by the way, since the age of ten), searching, trying and just having fun with all kinds of music software. It started just as an experiment for fun, and without really having any aim. Time passed, and it's not that suddenly I found myself making music, it's a long and tiring process. It's like that especially in the trance scene, where you have lots of talented artists trying to make a break. Some put less effort, some more, and don't forget you have to live of something in the bottom line. I believe it's better to focus yourself, so I chose one road- music.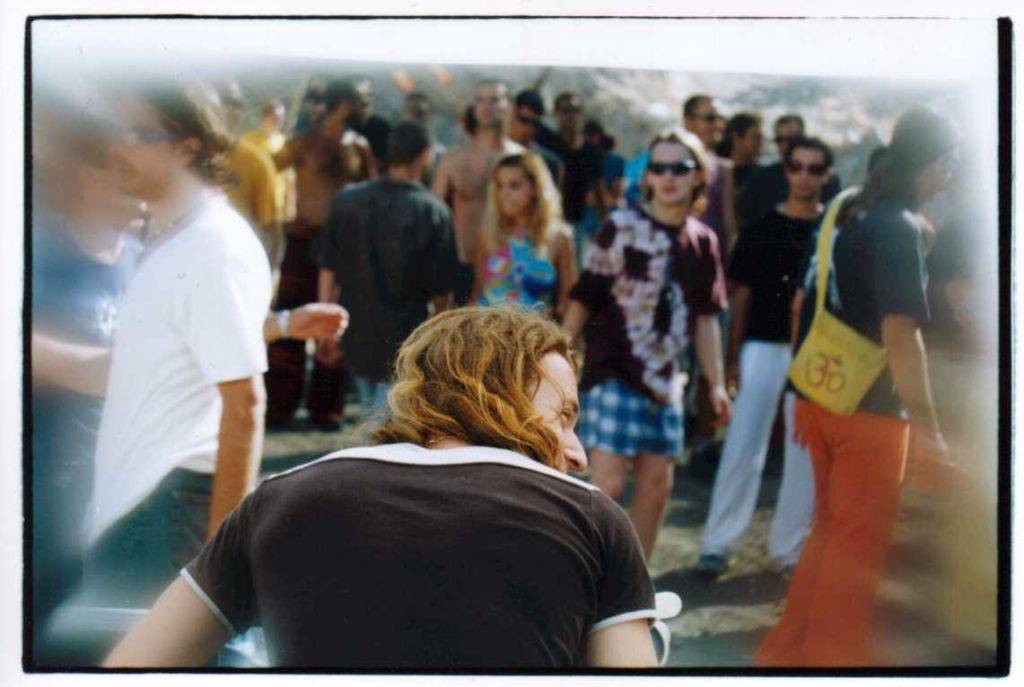 Q: I noticed that you don't like being mentioned as part of Diablo, why?
A: It's not that I don't like that, not at all. It was just a different time, different music and… you go on forward. Now it's much more pleasant and healthier on my part to talk about Cosma, also on Diablo. They were good days, good parties… The only thing I didn't like about Diablo was the name itself, the meaning is completely the opposite of me!
Q: How did you came to trance?
A: Through the ear.
Q: What is your motto in music?
A: A lot of emotions and warmness, strongly felt atmosphere, a bit of tenderness, sun, freedom, light.
Q: Who does it for you in music- trance and other?
A: Trance- Simon Posford, Domestic, Etnica, Dado, Eat Static, Cass & Slide. Other- The Cure, Massive Attack, Depech Mode, Dead Can Dance, Sisters of Mercy, Air, Bauhaus, Pink Floyd.
Q: There's a new album out- Simplicity- tell us about it.
A: The album was written in a period of eight months, and that helped making it diverse and touching few styles, though you can here the cosmity of the music in all tracks. It has trance from deep through progressive till full on. Most of the music can be played or listen to in every time and situation. The music is universal and accompanied by a lot of emotion, power and mind.
Q: What and/or who gave you inspiration for the music in the album?
A: Inspiration came from various directions. My trip to Germany a year ago gave a very different angle for looking at things. Immediately when I came back I started to work on the album full time. Tracks like Floppy (Full On 5) and other were actually a kind of search for a certain style. Also while working on the album I got to play quite a lot, a thing which influenced my music. I was also influenced on this CD from Cass & Slide, Dado & Infected Mushroom, mainly on the technical side.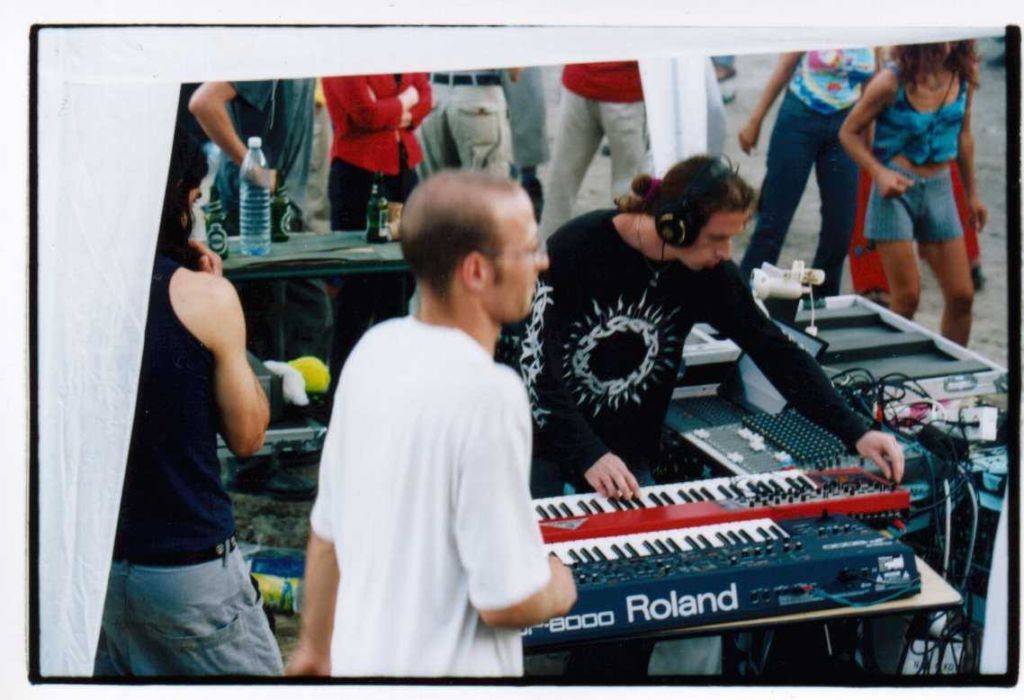 Q: There's an ambient track in the middle of the album- original- why is it there in the middle?
A: The album is built slowly and has a kind of a story in few styles. The ambient track makes a break and kind of separates the progressive and the full on.
Q: What's your favorite track on the CD? Why?
A: Find Out- It's a track with a special character of it's own, atmospheric, sits perfectly from start to end.
Q: How do you actually make the music? I know you prefer working with the computer only without outside equipment- why?
A: I use the computer as you already know. Why? Because the less buttons the better. Today you can do everything without expensive equipment. Audio work is cleaner sound-wise and more interesting.
Q: You got to play quite a lot in parties, in Israel and abroad, special experiences?
A: In Israel I have quite a few good parties, the best was about two months ago in an enchanted little lake somewhere in the north (1, 2, 3 & 4). Overseas, my second party in London, an Astral Phoenix production with 1500 people and amazing deco! A very special experience I had about two years ago in Hungary in the Rain-Moon Festival, with some of the best Israeli artists (DJ Eyal, Erez-Infected, Goblin, Itzik- Sandman, Yahel & others). It was a crazy week full of experiences, laughs and surprises. The festival was failure, the organizer disappeared without paying us and the hotel, and all of us had to run away from the hotel in the middle of the night, as we didn't have money to pay.
Q: Do you also like to party and dance?
A: Every now and then, it depends who is playing and who organizing.
Q: What music does it to you right now?
A: Dado & Domestic.
Q: Future plans, near and far? Only trance?
A: I'm very interested in vocal music. For now, there's another trance album planned, and there's plans and even some demos of deeper stuff: ambient, dub, ethno- no worries…