Festivals Photos
Trancentral presents: A guide to 2016 summer festival season in Europe.
Trancentral presents: A guide to 2016 summer festival season in Europe.
With only few months before summer kicks in at Europe, we can already feel the excitement around us. 2016 festivals season is coming, and we all have some serious planning ahead of us. Here is a short guide on this year's summer festivals season in Europe.
Check our special video preview: 
Boom Festival
What can we say about Boom Festival that hasn't been said already? Well, for starts, if you haven't tried the Boom Festival experience, go ahead and try it! Boom Festival is behind imagination. It is the biggest festival in Europe and one of the long-standing festivals in the world, going on for 7 days (and few more "After-Boom" days), near the beautiful idanha-a-nova lake in Portugal. Like in every edition, Boom line-up is intense and features sets & shows in every possible genre and sub-genres of psytrance. Iboga Records will celebrate 20 years anniversary @ Boom 2016, with special sets by some of the labels artist. Line-up hasn't been published completely, but it does includes Ace Ventura, LOUD full live band show, James Monro, Atmos, Merkaba, Perfect Stranger and more.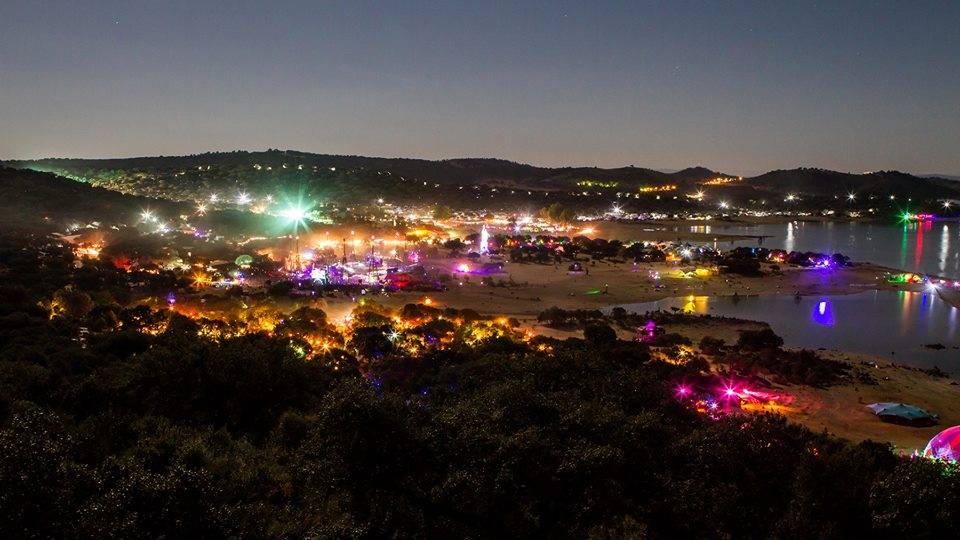 Ozora Festival
Ozora Festival was THE event of 2015. With Boom Festival not around (as Boom is on every other year), the psytrance fans across Europe (and the world) roamed to the beautiful valley of Ozora in Hungary. Around 30,000 visitors attended the 2015 edition, which was enormous and intense. As always the Festival offers a variety of music styles, including set by Hallucinogen (Simon Posford of Shpongle), Astrix, Ace Ventura, Astral Projection, LOUD full band live show, Tristan Etnica, Atmos, Dick Trevor to mention few.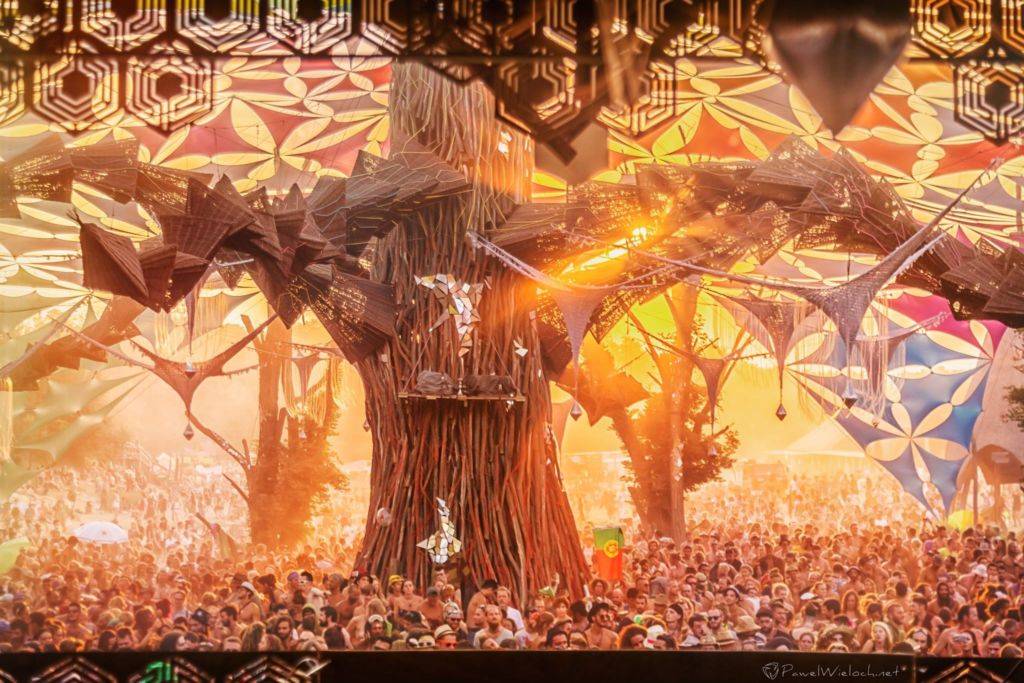 Antaris Project
Antaris Project Ant-Aris = Against War) is dedicated to Friendship, Peace & Freedom! It is one of the oldest psytrance festivals in Germany, going on for over 20 years. After an extreme 21st edition last year (with an atomic heat wave followed by a raging storm on Sunday), this year`s edition`s theme will be Water Is Life, and water features would emerge and flow into the artistic decoration. Ace Ventura, Ajja, Avalon, Dick Trevor, Eat Static, Killerwatts are all part of what seems to be a killer line-up of this years edition.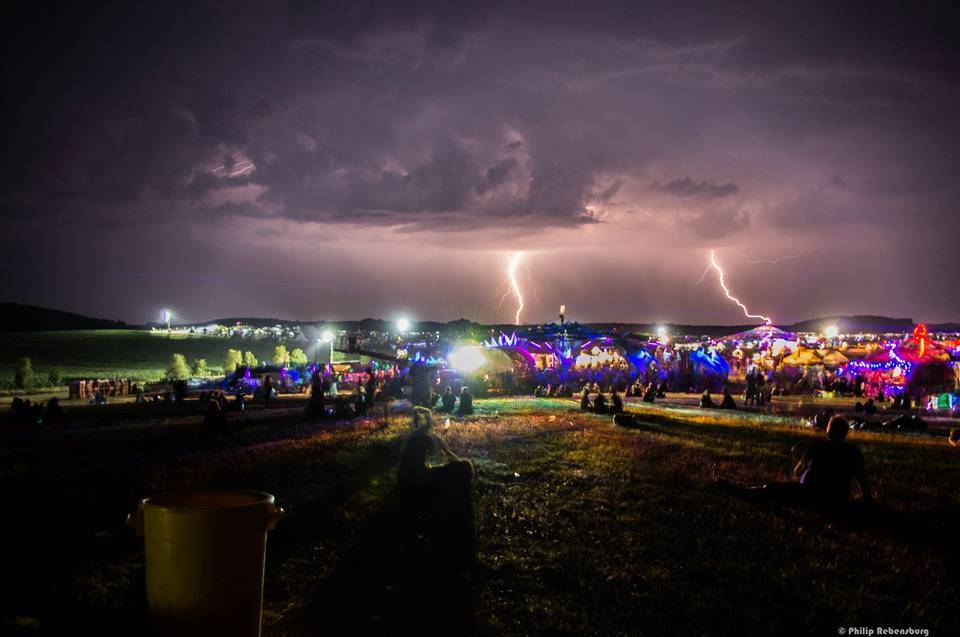 Modem Festival
MoDem (Momento Demento) Festival takes place in an amazing location in Croatia. The Festival offers a pure psychedelic experience, with true underground vibe, spreading over 5 dancefloors bringing different musical genres. Psytrance veteran Dick Trevor described last year's edition as "Definitely one of the most psychedelic dance floors I've seen in a while, both the people and the decor!… a lot of fun… Recommended if you want a seriously psychedelic festival!!".This year's line-up includes Dick Trevor, EVP, Grouch, and Kindzadza.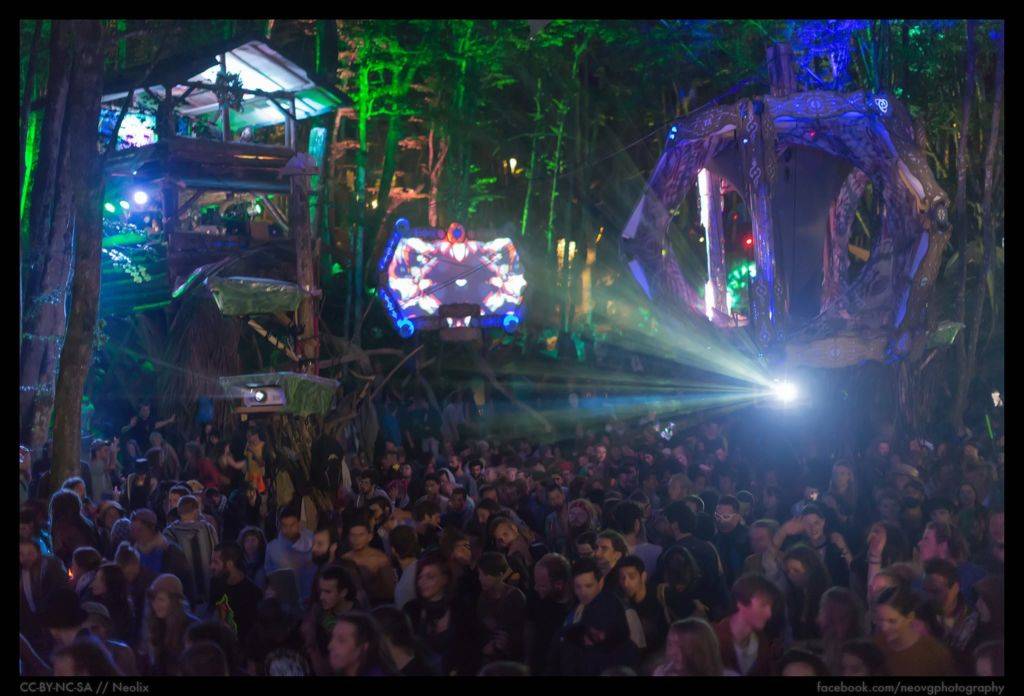 Psy-Fi Festival
Psy-Fi Festival lays in a beautiful green oasis with ancient forests, sunny beaches, swim lakes and quiet places, near the city of Leeuwarden in the Netherlands. It is a young festival, and the 2016 edition will be the third of it, but it already created waves in the psytrance scene due to the amazing atmosphere it has, and the true feeling of united tribe coming all together in happiness. This year`s line-up looks amazing with shows by Shpongle, Astrix, Perfect Stranger, X-Dream, Freq, Gaudi, Carbon Based Lifeforms, Man With No Name and so much more.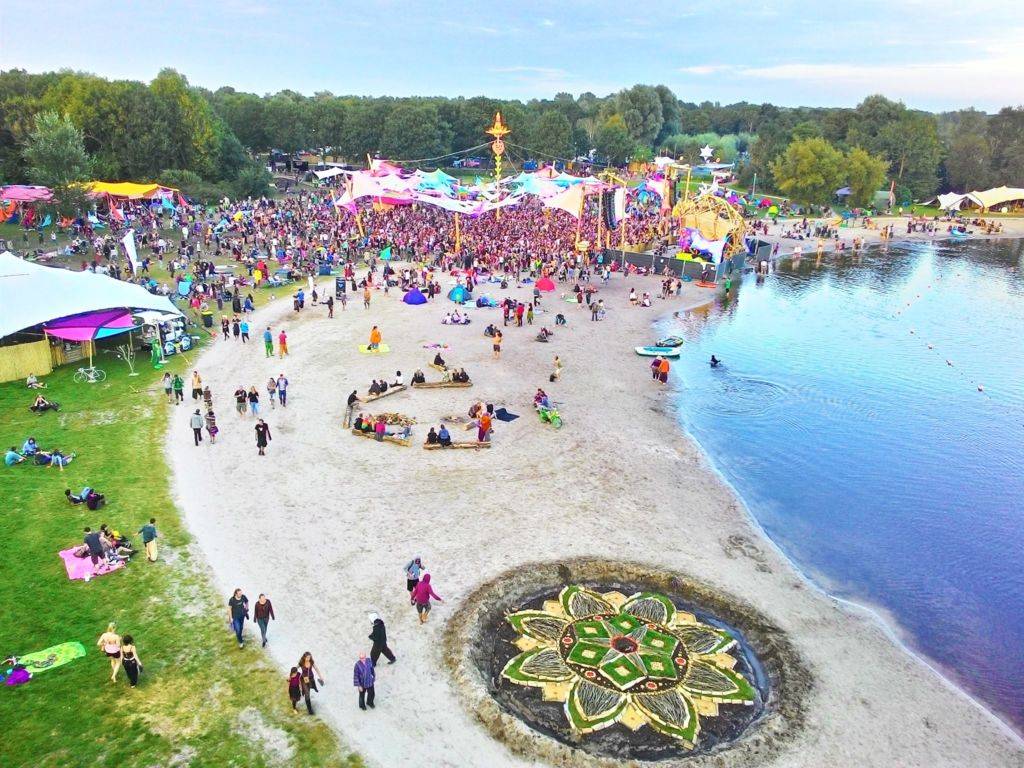 Burning Mountain Festival
1,800 metres above sea level, in one of the highest inhabited valleys in Europe, the Burning Mountain Festival takes place for 4 days. except for the stunning view, the visitors enjoy great atmosphere of and a true community feeling. Avalon, Ace Ventura, Morten Granau, Neelix, Outsiders and more are ell featured in this year`s line-up for the festival.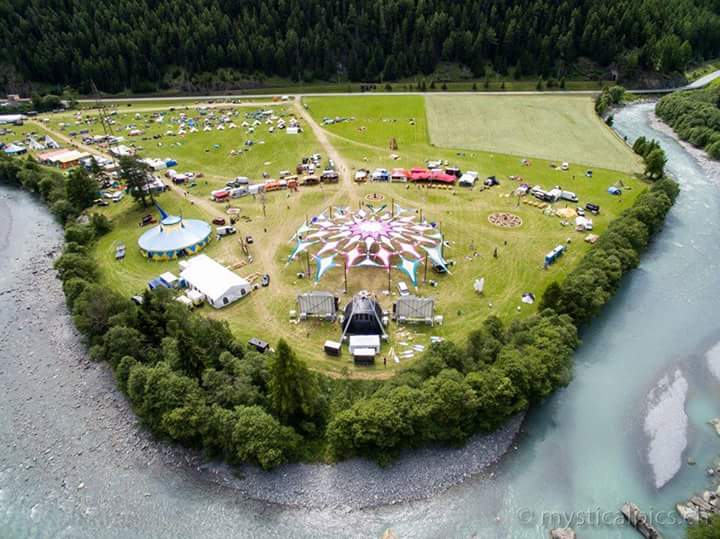 Shankra Festival
Shankra Festival takes place in Lostallo, Switzerland. The location of the festival is simply amazing – the dancefloor is located in a valley, surrounded by beautiful mountains covered with trees and some snow on the top. Simply breathtaking, overwhelming view. The festival has a more underground atmosphere as it is not one of the biggest festivals in Europe. Music ranges from progressive and dark progressive, to full-on, and psy. Burn In Noise, Ajja, Kaya Project and Aes Dana are some of the artists to play in the 2016 edition of the festival.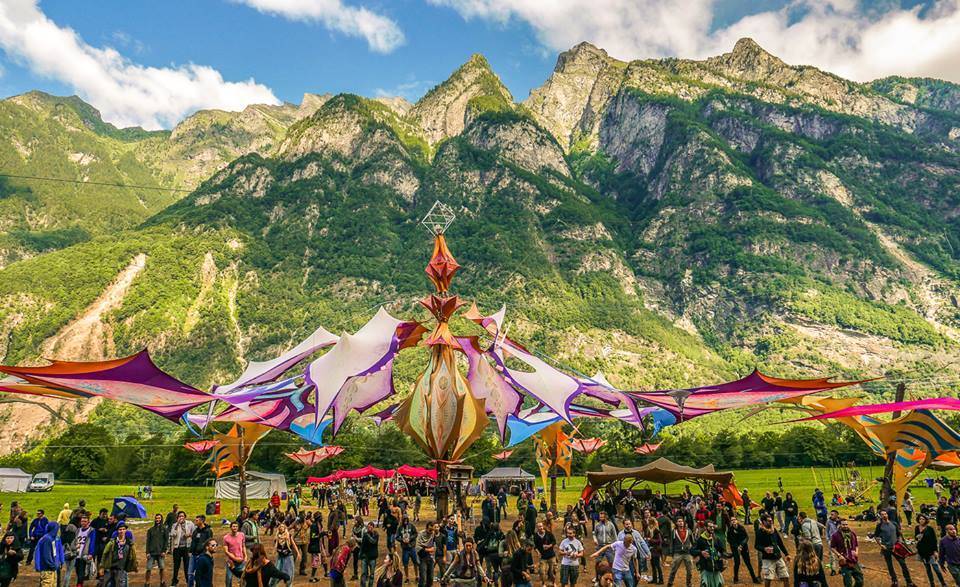 Midnight Sun Festival
Not a night person in psytrance Festivals? Midnight sun Festival is for you! The Festival takes place  on the majestic island of Værøy, where the sun never sets. For 5 days the crowd will be gathered on one of the most unique spots for psytrance festivals, and will enjoy 3 stages of music.  The 2016 edition will start with a live opening concert by Kurbeats. Other artists worth mentioning are OTT, Derango and Texas Faggot.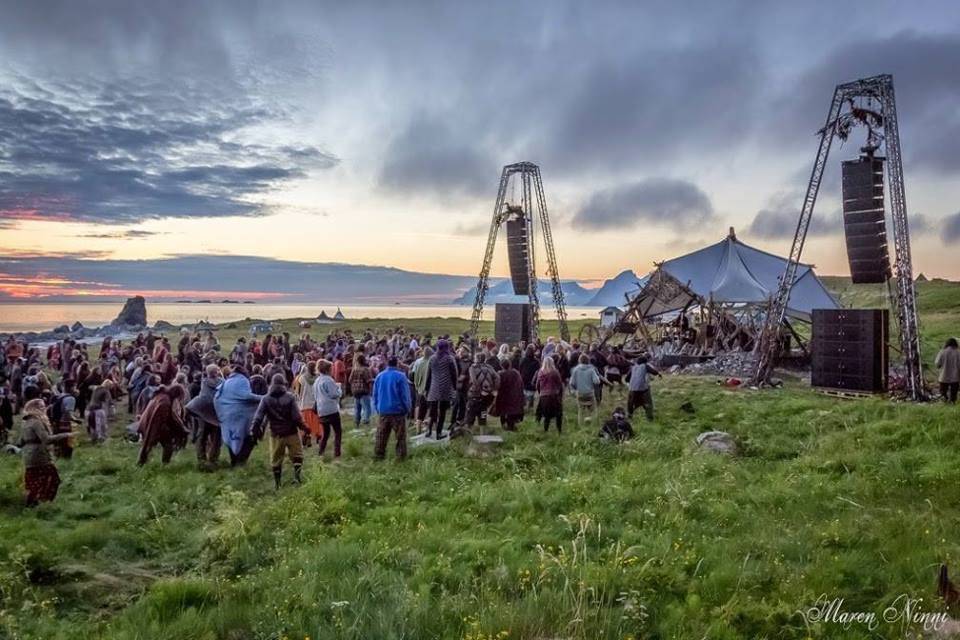 Lost Theory Festival
Lost theory is more than a festival, it is a way of life. It is a small festival, with an extreme underground vibes and energies like in no other festival. The musical style is more experimental, with Dark & Hi-Tek trance orientation, and plenty of Glitch and Bass music. This year's edition will take place in Spain, and not in Croatia like previous years, and will feature sets by Green Nuns of the Revolution, Kox-Box, Slinky Wizards and more.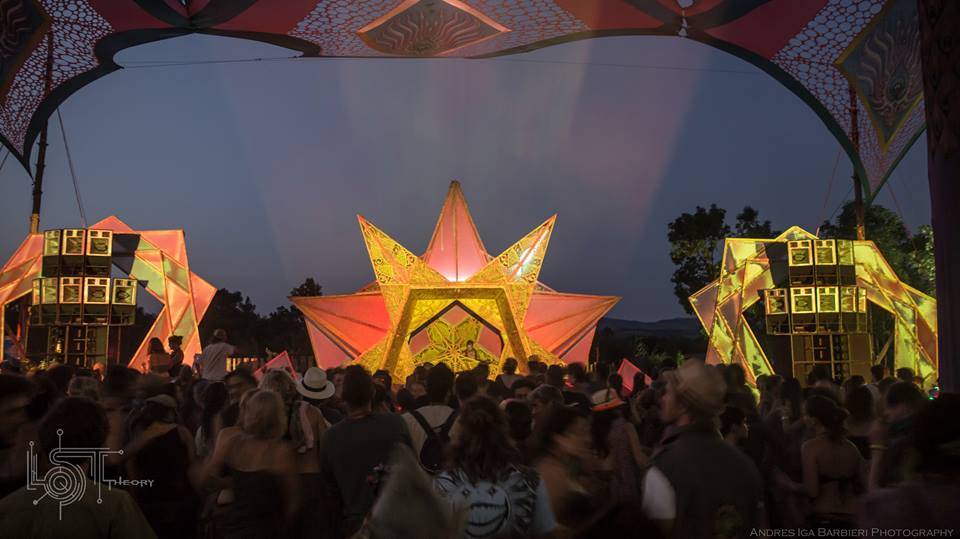 VuuV Experience
VuuV is one of the long-standing psytrance festivals in the world, if not the longest. it started back in 1992 as a small and friendly gathering with 100 people approximately and grow to a size of around 15,000- 20,000 people. Avalon, Vini Vici, Atmos, Rinkadink, Morten Granau, Skyfall & Outsiders are just some of the names that will take part in Vuuv this year.