Sesto Sento
"The main experience is seeing the world, seeing the scene in different places, the crowd… There are places where it warms the heart… All and all its experiences, things to tell the grandchildren…"
"We will flow with the music wherever it goes… Psytrance is the big love of our life and it's like that for a long time. The future is ahead of us… "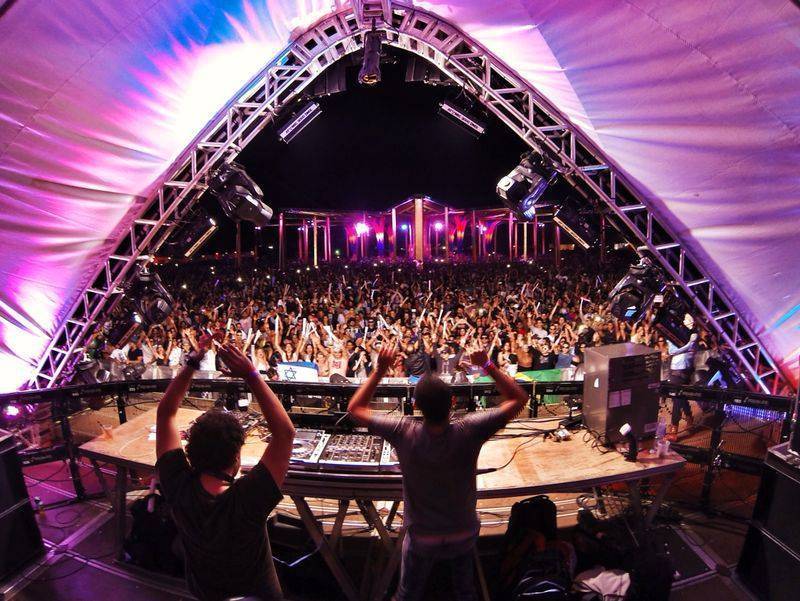 The Duo Sesto sento was formed In 2002 by Matan Kadosh, Aviram Saharai & Itay Spector in 2011 Spector left the group. In 2013 they released their first EP under the name
Sesto Sento and the Vini Vici project
Vini Vici in Iboga Records. The Vini Vici project is more Progressive than the Sesto Sento vibe that is more related to Full-on psytrance and bought them world wide name due to Their dynamic & rich sound flooded with massive electric guitar leads and crunchy psychedelic twists, always in high-level production.  
The group holds an impressive discography including numerous tracks released in compilation by Top international labels such as Com.Pact Records & Shiva Space Technology.
They released 6 full-albums so far & "Remixed" Album including exclusive Remixes made by leading artists like GMS & Protoculture. The group also released countless Compilations like Afula On Vol.1 (in 2004), Afula On Vol.2 (2008), BPM Vol.2 (2003).
Their powerful dance-floor attitude of the group brought them to play in some of the most prestigious stages of the world: From New years eve with 500,000 people event on Rio de Janeiro beach, to Playground and XXXperience. Not forgetting their psytrance roots, the duo performs on the biggest psytrance festivals and parties like Ommix in Mexico, Universo Paralello and more.
The new EP is coming after a year with no release for the due. After tasting the first track released from it we can say that it is something worth waiting for.