Rainbow Festival – Australia 2016
"While dancing their Dreamings, aboriginals spiritually connect themselves to the land and to the Dreamtime. The drumming of feet during the dance draws the earth into dialogue with the dancers, allowing the ceremony to bring the power of the Dreaming to life."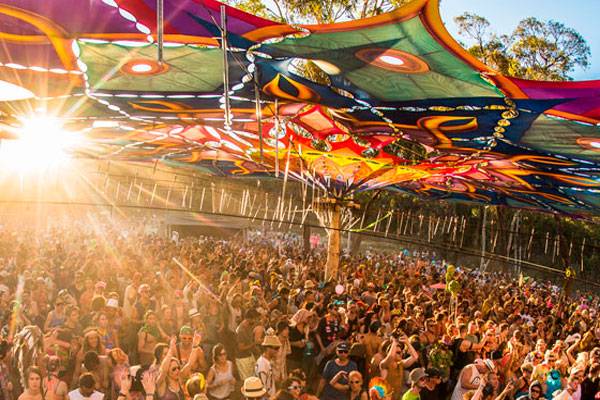 Rainbow Serpent Festival 2016 starts this weekend. The colorful gathering of the Rainbow people offers much more than just music. It is an escapist 4-days journey with like minded individuals, that is considered by many to be one of the best festivals in the world.
Going on for 4 days, the festival offers multifaceted weekend of dance, art, colours, expression and celebration. The 19th edition of the festivals will start on Friday the 22nd of January and will go on all the way to Monday, January the 25th.  
Taste some of the unique & colorful vibes of the festival:
Rainbow Serpent started in 1998, and has been growing ever since. Although growing from a small gathering to an internationally recognised festival that people travel to from around the world, the Rainbow still has that underground tribal vibe.
The festival always features some of the best artists around. The firsts editions featured some psytrance legends like Mark Allen, X-dream, Hallucinogen, Dino Psaras & Man With No Name. During the last years the festival has evolved musically, while maintaining the musical quality and unique style.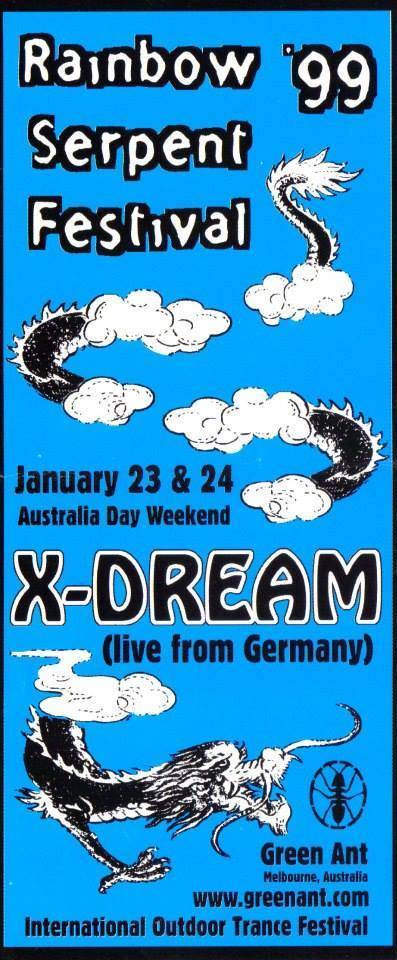 Flyer of the 2nd Rainbow Festival.
Alongside leading Psytrance artists like Captain Hook, LOUD, Perfect Stranger, Son Kite, Lish, Deedrah, DJ Emok and many others, the festival offers the Market Stage, which in the last years featured leading artists from different genres, from techno to other electronics. Leading artist like OTT,  Pan-Pot, The Orb, Opiuo, Marcel Dettmann, DJ Koze, and so many others contributed their music to the unbelievable vibe on this stage.
Rainbow Festival – Australia 2016 lineup
This year's lineup is massive as always. The festival will host "Iboga Records`s 20th anniversary tour", that includes a unique stage and visual design never seen before, in the psychedelic community. Most of the label`s stars will feature the line-up, including Ace Ventura, Atmos, Emok, Ticon, Be Svendsen, Critical Choice, MVMB and more.
Dick Trevor (Dickster), Sensient, James Monro, Logic Bomb, Opiuo, Altruism, Bluetech & Protonica, are just some of the others that will also play at the event.  
Check out the full lineup plus sets time: