Dance for the Freedom Fighters of the world
Dance for the Freedom Fighters of the world
"Clap your hands! Raise your voice
Some people will hide,They can't stand the noise
But we're freedom fighters And we've got no choice"
With over 10 years of music production experience and 5 Beatport #1's, Freedom Fighters established himself  as one of today's  psytrance culture unique voices .   
"Freedom Fighters" is Shahaf Efrat, a musician and producer from Israel, signed with HOMmega Productions alongside artists like Infected Mushroom, Juno Reactor, Astrix &  Pixel. In recent years you could see his name  in collaborations with some of the leading artists around as Captain Hook, Ace Ventura, LOUD & Astrix.
His music is constantly evolving with Techno elements and Drum & Bass influences fused into driven Progressive Trance beats and rhythms.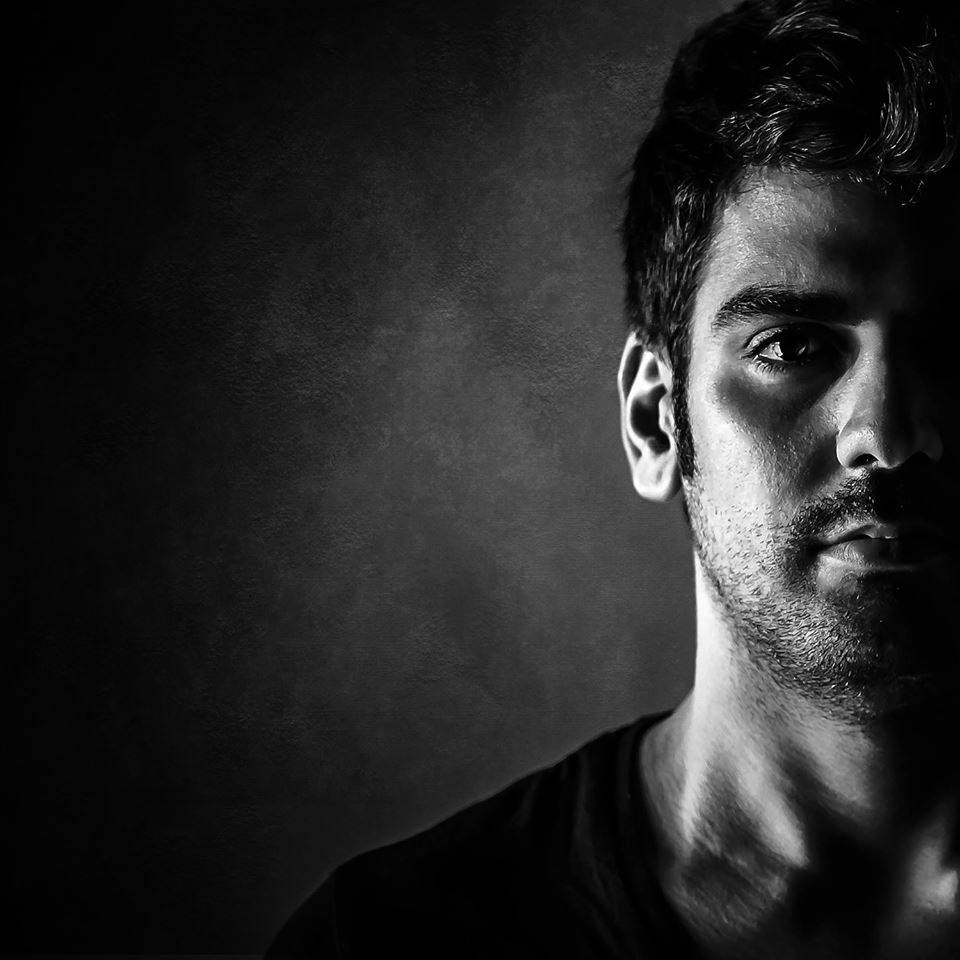 We sat down and had a little chat with Shahaf about his upcoming compilation on HOMmega Records, his musical style and about the psytrance scene in general.
Q: How did you get to producing psytrance?
A: I started producing music when I was 15. As a teenager, I studied in an agricultural school, And we had a music studio there. I used to go every day and spend hours upon hours exploring Cubase and the art of mixing.
Q: How would you describe your music?
A: Tricky question I must say… It seems to change every few years, But I think the core of my music can be described as Progressive Psytrance with heavy Techno influences, clean/minimal approach on the production end, with a touch of cinema on top. I like driving 140 tracks, And then I also like those deep 134's (like "Recycled" for example). It depends how I feel and where I draw my influence from. I try to re-invent myself on each and every track.
Q: HOMmega Records are working with some true legends like Infected Mushroom, Juno Reactor, Astrix and Xerox. How does it feel to be part of this list?  
A: It's a huge honor. I've been following HOMmega ever since I started listening to Psytrance and I can definitely say that its a dream come true for me. I grew up listening to Infected Mushroom, Astrix, Domestic, Pixel and XI and now I'm signed to the same label with them and its kinda crazy!
Follow your dreams ladies and gents.
Q: What still excites you in the scene?
A: Music – I'm here for the music and it never cease to amaze me. I think the amount of music is HUGE, and though its hard to find really good stuff, I still find myself falling in love with Psytrance again and again. Playing sets also never cease to excite me. There's nothing remotely close to the feeling you get when you drop your own music in front of people who actually came to hear you out. This scene is awesome if you ask me! Its been around for ages, And it will be here for ages.
Q: You produced a lot of collaborative tunes. How is it working with another artist? Can you tell us something you learned from producing a track with another producer?
A: Something? I think I basically learned at least 80% of my knowledge from other artists I've had the opportunity to work with. I'm a big believer of the old phrase "2 minds are better than one". The constant and instant input you get from simply sitting with another artist in the studio while making music, is priceless.
Here is Freedom Fighters`s collab with Ace Ventura:
Q: For many psytrance fans, the life of a psytrance artist looks full of glamor. You fly around the world, get to see many places, play at great parties. Is it all that? Does it have another, less glamorous side?
A: Yeah… I guess. People tend to forget the fact that there's a whole bunch of WAITING in this business. Waiting for the flight to board, for the flight to pass (sometimes it can get to up to 24 hours of traveling), for the driver to pick you up, for your set to start and blah blah blah.
But that's pretty minor when you think about all the wonderful stuff we experience as artists. Meeting new and amazing people on almost each continent all the planet, traveling, and most importantly, playing our music in front of people who are there to rave to it.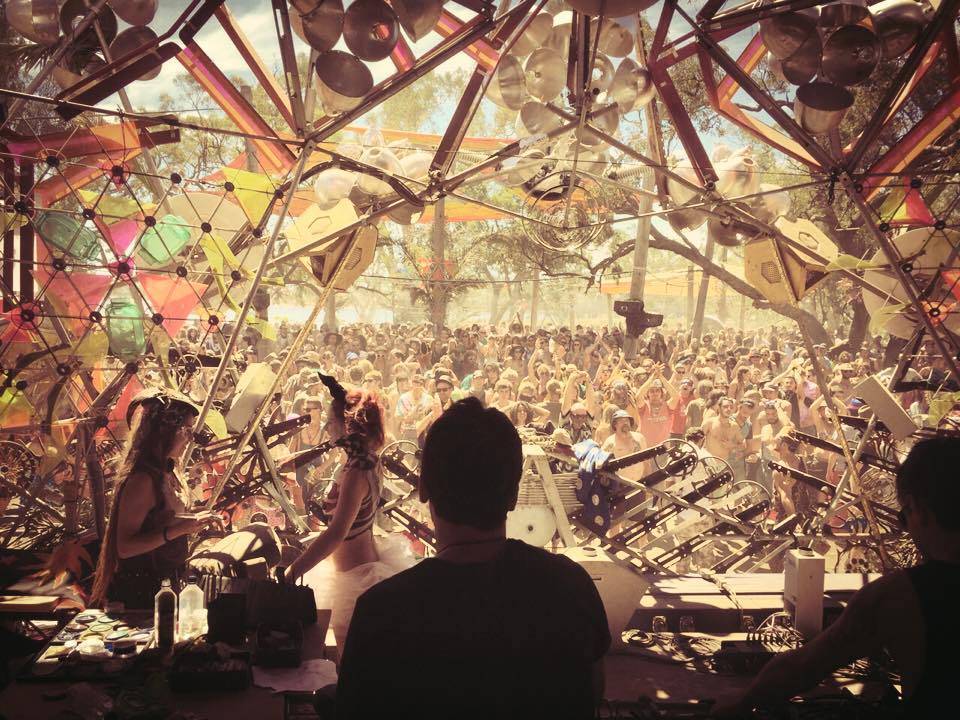 Q: On your last release, "Wasteland", you used Triplets (3/4) throwout the track. It certainly work the dance-floors, but it lowers the tracks musicality in a way. Do you share that thought? Was Wasteland main focus was the dancefloors? Did you think about it while producing it?
A: Wasteland's main idea was to bring cinema in all its glory into psytrance. The fact that its triplets is irrelevant to me. All I wanted to do was expressing my respect to overwhelmingly amazing "Max Mad – Road Of Fury" sound effect / soundtrack.
I really think people should let go of the whole triplet vs. not triplets thingie. It`s just a rhythm, and a pretty good one if you ask me. I just think you should be using it in a non-cheesy way (Like every other trick IMO).
Creativity is the key to success.
Listen to Freedom Fighters
Q: You remixed "Dissolve" by Simon Patterson. Were you concerned that it might be too cheesy and you might loose some of your crowd for that?
A: The answer to that would have to be no. I try to consider myself a musician, And I try not to limit myself when it comes to style and creativity. I wanted to remix that S.P. track and I'm proud of it. I think my crowd / followers knows me by now, and they know that I can deliver a 134 Psy/Techno tune, a 138 dark Progressive Psy tune, And yeah, A 140 EuroPsyTrance tune if I feel like it.
Q: Your label boss Eyal Yankovich mentioned in an interview we did with him few weeks ago, that you are working on a compilation that will be released later this year. What can you tell us about it?
A: Been working on gathering a bunch of tracks I like and some awesome remixes I received for some of my tracks and I'm pretty excited about this project!
Q: And finally, what psytrance album would you take with you to a deserted Island?
A: Hallucinogen – Twisted / X-Dream – Radio / Loud – No More X