Interview with Rocky on his new album Conflict of a Rhythm
Interview with Rocky on his new album Conflict of a Rhythm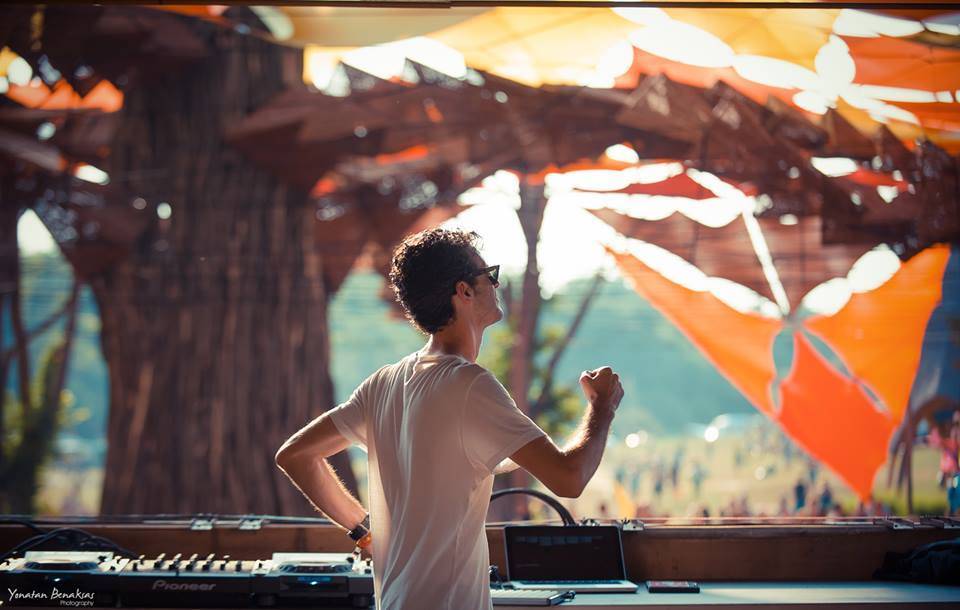 Rocky @ Ozora Festival 2014
Photo by Yonatan Benaksas
Interview with Rocky
Rocky is Roy Tilbor, a progressive psytrance producer and DJ. Rocky has his own unique standing in the psy-progressive scene, producing his own top-notch organic and special sound. Rocky is also half of the successful duo "Easy Riders", together with Ace Ventura.
Rocky just released his well-anticipated album, Conflict of a Rhythm, on Iboga Records. Conflict of Rhythm is a innovative cross-genre album. The album is a full-length dreamy journey, brilliantly combining rhythms & elements from different genres, like techno (the first track is a real deep technoish one) and Break Beat (on Tesla Break), with the more familiar psy-progressive sounds and rhythms.
We grabbed Rocky for a short interview just lately. Here it is:
Q: With 2 projects going on and lots of gigs around the world, we can say you have been living the scene for few years now. Can you tell us how it is really like? Is it all fun?
A: I am not going to tell you clichés that it is hard, in the end of the day it is a job although some people look at it as a day in the park. It is a great pleasure for one main reason and it is that my hobby that I so love became my profession and for that I thank every day.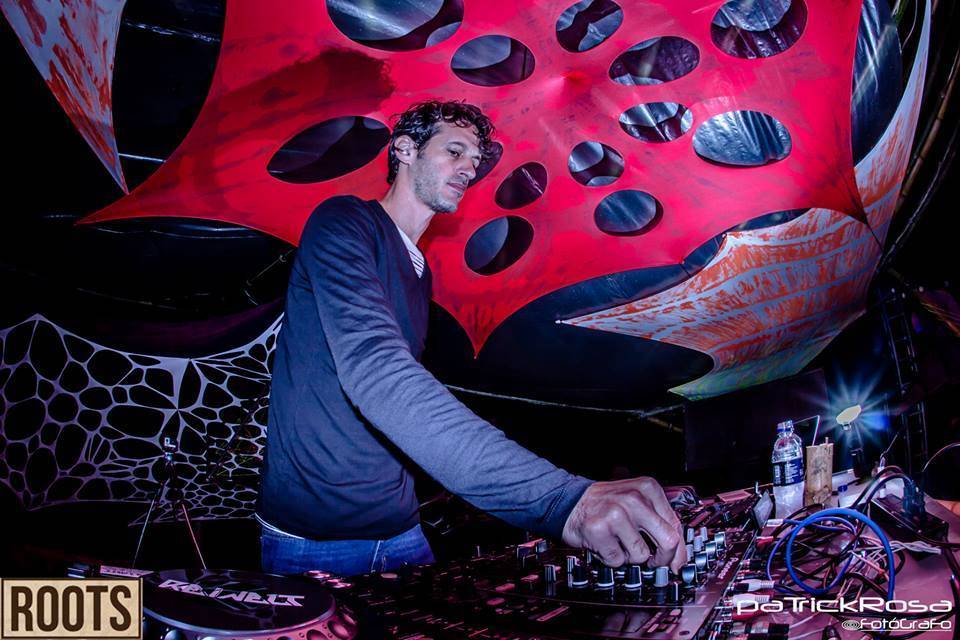 Q: How did you get into Electronic music and psytrance?
A: I was intrigued by electronic music from a very young age, it started from different styles that also then I had the pleasure of DJing. Styles on the spectrum of House music. I found out about trance music in a trip to the Far East, and there I learned about the amazing power that this music holds. It was very different from anything I heard and saw before – and since then I think you can say I'm addicted.
Q: Do you remember your first gig? Do you remember how you felt?
A: I will tell you about the first time that I played Trance music, of course I remember it. It was a small club on the beach in Koh Pangan in Thailand, it was custom then for a DJ to play very long sets, the mixes were not very refined but the atmosphere was intense. I felt very different from any other event I played before because I came from the house scene, playing on vinyl, precise mixes, crowd that judges you by your mixes and all of a sudden I am playing Trance on a very low technical media (Mini Discs), with no real option to mix and the crowd is not even noticing the mixing they are only interested in the music itself, it was amazing.
Q: Can you describe from your point of view some of the changes in the scene throughout the years?
A: Many things have changed, some for the better and some for the worse, same as everything else in life, and also that is divided into many different aspects. The sound changed: there are sound abilities today that bring the productions levels to very high standards on one hand, which is great, but on the other hand sometimes it makes the artists put aside the musical part of the track and focus on the production.
The party productions changed and also the ability to give the crowd a different experience, there are less hidings in the woods and more and more well organized events, although I am very thankful that there are still underground tribal events out there once in awhile.
I could go on and on about all the changes but I think there is no need, I can sum it up by saying that there is a big change over the years and it is for the best.
Q: Lets talk progressive. How do you see the evolution of the genre? Any thoughts about where will it go from here?
A: As someone that likes and started playing progressive many years ago totally from the love to psychedelic in low tempos, I have a full stomach about what is going on in the last years. The artists will to "break" the dance floor with no connection to their music style has made the music become very predicted, a kind of template with only the desire is to make ppl raise their hands before the kick drops. We need more diversity between the artists , each one should have his own place in the structure of an event, some should warm up the next artist, some should build an atmosphere, some should build the road to the goal and not everyone scoring the goals. I like to think of myself as one of those, it's not that I am free from the general templates but I always try to sound a bit more like the older artists that inspired me years ago.
Where is this style heading? … I am not a prophet so I am not going to bring any special announcements here but I do think that something very simple will happen in the near future, whoever likes the less "breaking" style will just keep looking for it like in the past.
Q: Your new album is a little different from the prog-on music we mostly hear these days. It reminds us the early progressive years, around 10 years ago. When progressive psytrance just began gaining its popularity. Did you aim that way? Was that the idea, or that just what came out of you on the Studio?
A: There is a concept behind the album, without a doubt, I did not aim to sound like something old and good, I always try to be on the edge of sound and to be the most updated I can in my creation. However, a lot of my inspiration comes from older artists and music and that might be the reason for the nostalgic feelings in the album.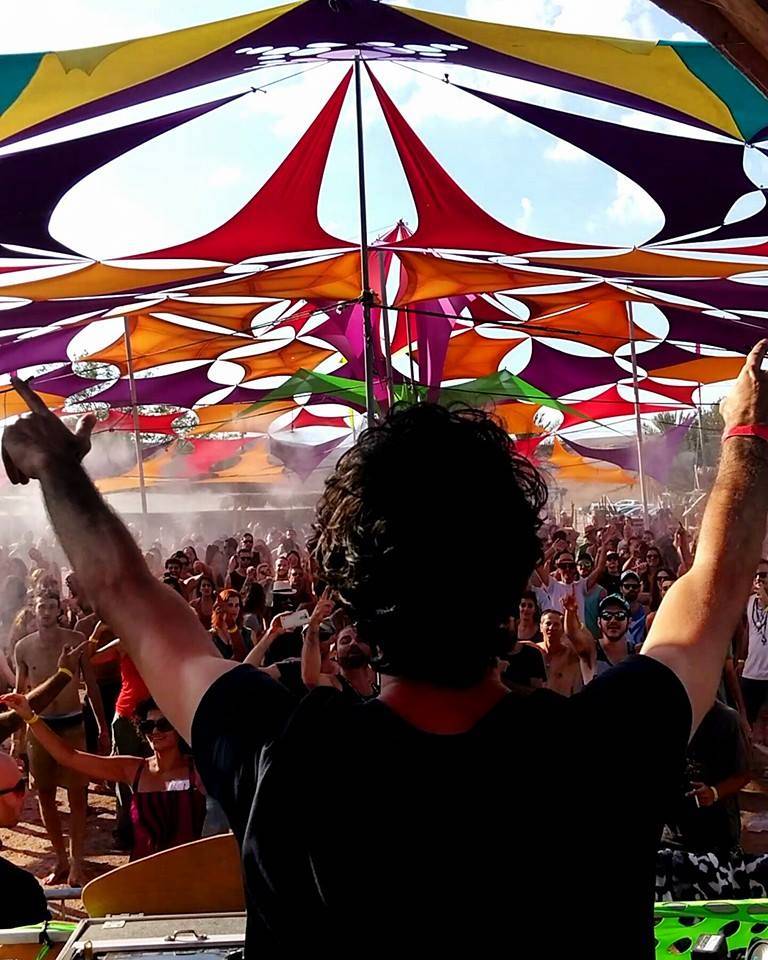 Q: What can you tell us about the making of the album? Was there anything special/unique you can share with us?
A: I believe that every album is a positive experience for the artist, I personally enjoy very much all the process of the music production itself, the cover of the album, the concept, everything together.
This album is full of external equipment. My biggest satisfaction is creating a unique sound during the process of turning physical buttons and not digital ones and I hope it reflects in a good way in the this album, it is something I recommend to everyone. The physical connection with the sound is something special and elevating.
Full album here:
Q: Can you share a funny/interesting story about the making of the album?
A: This album was planned from the beginning to be a full solo studio album by myself, but, and it is a big but, I still love to have great musicians around me. I had an idea for a song with a guitar that will have two lines that are from a totally different colour. So I called my good friend Dan Keinan (Intelabeam) who is a great guitar player and then we started to play for hours and it was so much fun that in the end I had 5 hours more or less of a session, from which, of course, I took only what I needed, which ended being 10 seconds.
Q: Any release planned for after the album? Maybe new material by Easy Riders?
A: Just moved to a new studio so still checking a lot of new sound options but for sure in the near future there single coming out on Iboga Records. And as for Easy Riders, we are working all the time on new stuff and I'm sure soon it will come out as well
Q: How is it working with Ace Ventura?
A: Yoni is a good friend, we know each other from a very young age, growing up in the same city and a small one too. So a lot of childhood memories inside the music. For example, the track Doctor Lupo – named after the same doctor we were going to when we were young, and Kelman Gates is based on the Gates of one of the schools in our city.
So we made this project ( Easy Riders ) for fun and no stress and this is how we roll with it…
Q: And finally, what still excites you in the scene (parties, festivals, making new music, producing the next sound)?
A: Everything still excites me. Everything that I mentioned before. What excites me the most is to know that people listen to my music, enjoy it and can simply dance to it nonstop and without unnecessary thoughts. To see someone on the dance floor just dancing with their eyes closed, in his own world always makes me super happy and I hope to meet many new and old friends and maybe be part of their life soundtrack.