New Pagan World – The 2nd album of Har-El Prussky of California Sunshine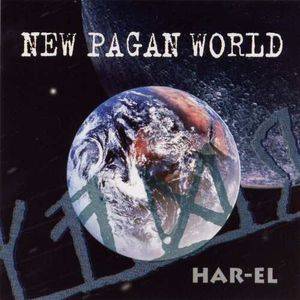 Har-el Prussky is a Goa Trance/Acid legend, mostly known as half of California Sunshine and Adrenalin Drum projects. He started dealing with electronic music when he was 16, first as a sound technician, then as electro-industrial music band with Daniel Beller as "Testkard 225". Harel started producing Acid-Trance music in 1991, being one of the firsts to combine psychedelic industrial sounds together with acid new beat. During the following years Har-el released numerous tracks and compilations, including some psytrance epic classics like Wonderland, Circle of Light and From the beginning (with Guy Sebbag). Later on Har-el started collaborating with psy-trance legend DJ Miko, forming "California Sunshine" one of psytrance founding groups.
Pagan Moon Child is Har-el second full-length album, released in 1995. If old school Goa psytrance is something you like, this album is a must! Real ancient Goa trance at its best!