Psychedelic Art
Hypnotizing & Innovative! The amazing art work of kanahebi
Art work of Kanahebi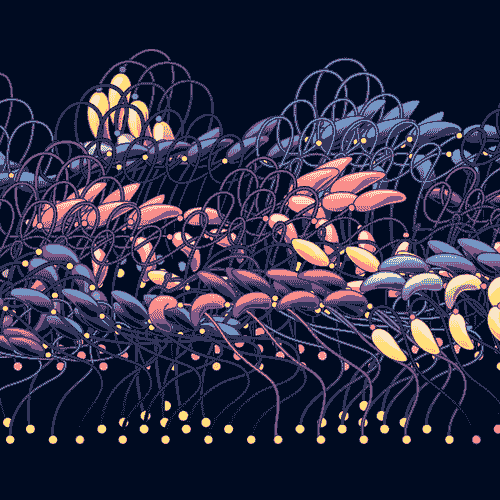 Kanahebi is a talented 25 years old Japanese graphic designer who creates inspirational psychedelic organic looping animations. His art features flowing aquatic forms of images, and it feels like a kaleidoscopic cross between Fantasia and Alice in Wonderland. One can not stay indifferent to his acid-infused images and videos, that seems like taken from a magical world where mushrooms interact with overly relaxed jellyfish and giant squids.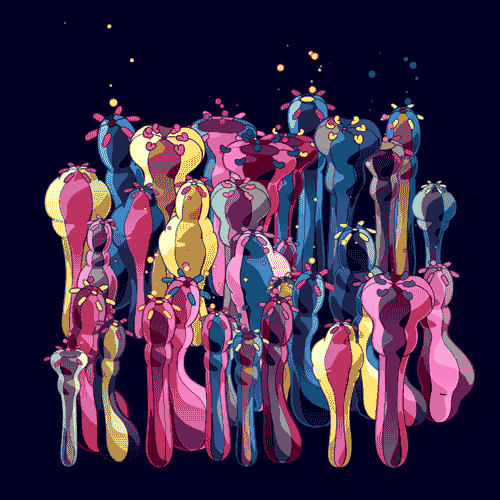 Check out his beautiful psychedelic video "Berg":
music: "Feasting on Energy" by Magic Lantern
Berg from kanahebi on Vimeo.
Check out his dense and intensely beautiful music video was created for the track Slowly Rising by BEATSOFREEN. The 3-minute animation features an unceasing barrage of seemingly infinite creatures, hybrids of flora and fauna, that swarm and multiply in space like schools of fish or flowers in a field…
Slowly Rising from kanahebi on Vimeo.
Check out his work:
Vimeo: https://vimeo.com/kanahebi
TouTube: https://www.youtube.com/channel/UCcLDiDx2FKlbhlzcED3afWg/videos
Tumblr: http://kanahebi1783.tumblr.com/