Captain Hook warm-UP set for Universo Paralello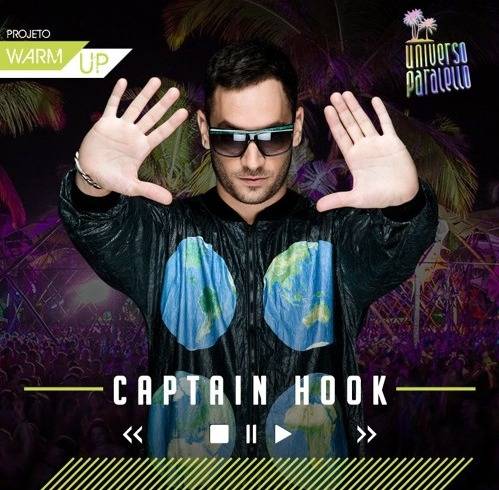 Universo Paralello is just around the corner and things are getting heat-UP!
The amazing Universo Paralello Festival will take place in the end of December, throw new years eve, and up until the 4th of January. The Festival features a killer lineup this year (as in every year, we must add), including Astrix, Avalon, GMS, Raja Ram, Altruism, LOUD, Green Nuns Of The Revolution and many many more. Captain Hook will also play @ the festival, and he decided to mix few tunes to warm things up a little before the festival.
We couldn't ask for a better teaser for the already-anticipated festival.
Check it out!
https://soundcloud.com/vagalumerecordsbr/captain-hook-exclusive-mix-to-universo-paralello-festival
Tracklist:
1. Captain Hook & Astrix_bungee jump (Suntree & Lish remix live mashup)
2. Freedom Fighters_wasteland
3. Captain Hook & GMS & Earthling & DJ Chicago_future fuckers (live edit)
4. Perfect Stranger_dystopia
5. Suntree & DJ Emok_catching the moment
6. Silent Sphere_the beginning
7. XV Kilist & Rocco_function junction
8. Ace Ventura & Loud_our moment (Captain Hook remix, live mix)
9. Captain Hook & Liquid Soul_liquid hook (Second remix, live edit)