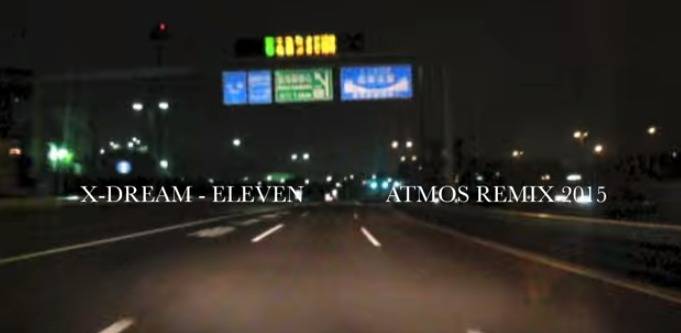 A taste of a new remix by Atmos to the classic X-Dream track "Eleven" to see the light soon.
Atmos writes:
"A glimpse of an forgotten treasure restored and polished to brand new sound dimensions. It has created a lot of unforgettable moments to enjoy from now on. Thanks to the midi files Master Jedi's Jan Müller and Marcus C Maichel gave me for this mission objective. Enjoy and Trust In Trance"…
Atmos is Tomasz Balicki, a Swedish progressive psychedelic trance producer. Atmos is a progressive trance pioneer, and he is considered as one of leading figures in the evolution of the sub-genre. His early music, as heard especially in his huge hit "The Only Process" and in his epic album Headcleaner, played a key factor in introducing and popularizing the new minimal and progressive form of psytrance around the year 2000, Along with other Swedish artists like Noma, Vibrasphere and Human Blue.
Atmos has its own distinctive sound, and he is one of these artist you will recognize that the track you are listening to is one by Atmos before you'll know it really his. He smoothly combines deep pulsating beats and basslines with subtle minimalistic melodies and ascending atmospheric sounds.
X-Dream are one of the most important groups in psy trance history and their impact on psy trance history was monuMENTAL. Marcus C. Michael (Rough) and Jan Müller (Rush), originated from Hamburg, Germany, are considered as true pioneers of psy-trance culture. They produced some of the cult hits in psychedelic trance music like "Out Here We Are Stoned Remix", "Our Own Happiness", "Psycho Machine", "Radio", and many more.