Aliens Disco, compiled by Ella Gutman (1997)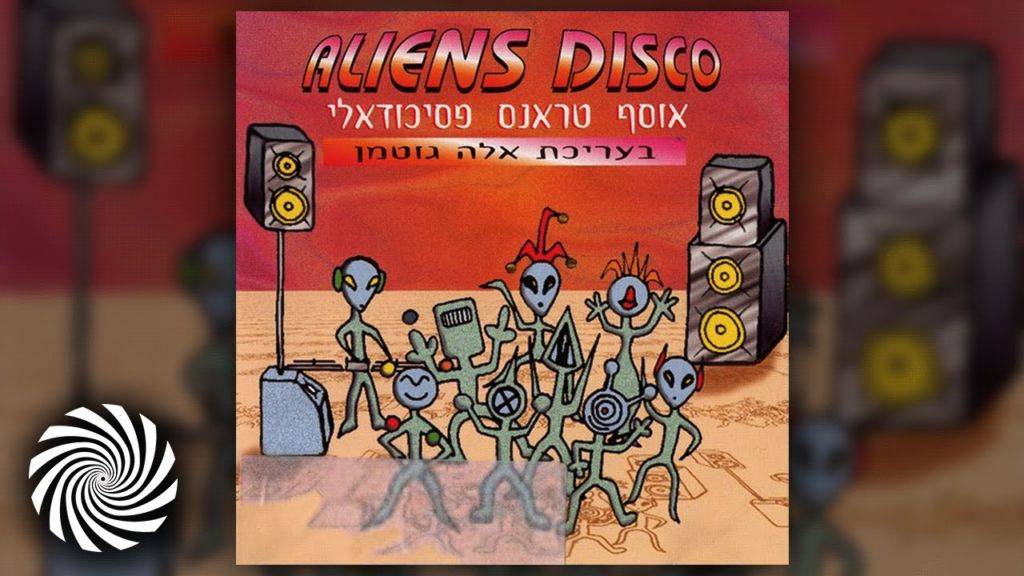 Aliens Disco is a VA compilation, compiled by Israeli DJ and electronic music scene pioneer Ella Gutman, and released on NMC Records on 1997!
Aliens Disco is an innovative compilation, as it is one of the first's psytrance releases by a major Israeli records label.
The compilation features Goa trance music, including Tranceplant (Seb Francis, DJ Cyclone), P. Cok (legendary Israeli trio, consisting of Dedi Cohen, Yehuda Cohen & Ziv Matushka, who is one of the biggest producer in Israel), and the legendary Slinky Wizard (Adam Boyd, Dominic Lamb, George Barker, Gus Till, joined occasionally by Simon Posford, James Monro, Dick Trevor, Matt Evans, and Jules Evans).
1. Rythmystec- Cathexis
2. Slinky Wizard- Slick Witch 8:50
3. Unconscious Collective- Fluorostani Trancedance 17:52
4. Tranceplant- Dying Planet 26:27
5. Tranceplant- Inverse Propulsion 34:05
6. P.Cok- Em Em 40:52
7. Zouk presents Transcendental Experience- Vicious 49:03
8. P.Cok- Ta Koli 57:55