Ace Ventura
Ace Ventura is Yoni Oshrat, one of the leading and busiest DJs & artists on the progressive trance and psychedelic trance (psytrance) scene. He is well known for his  uncompromising top-notch production style, and as one of the main figures responsible that the emphasis on psyprogressive music has turned to the dancefloor for many psytrance fans around the world.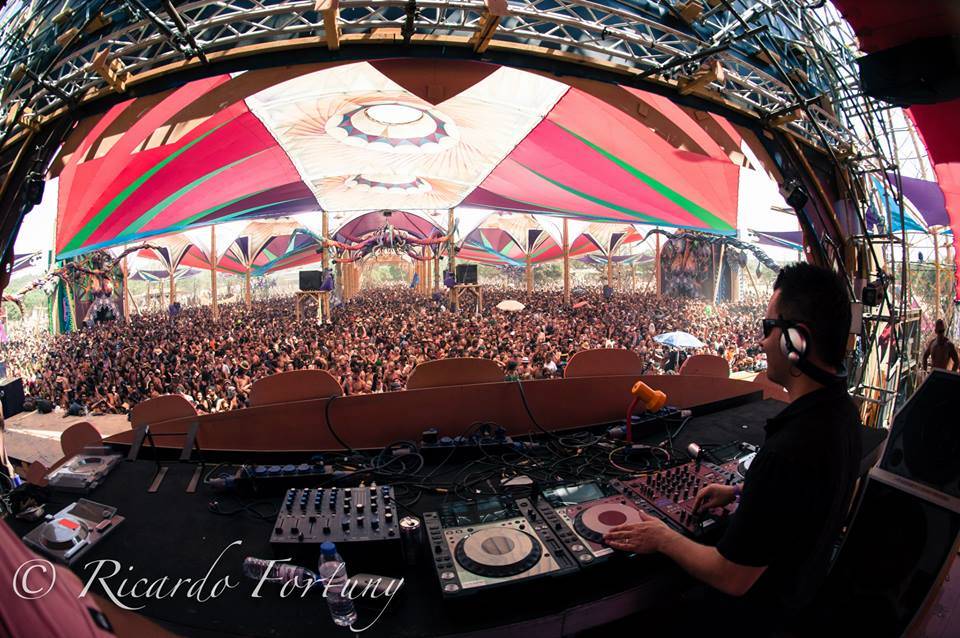 His first album on the Ace Ventura project, 'Rebirth', was one of the first evidence that progressive trance can be different- Kicking and psychedelic, as opposed to the soft, mellow atmosphere that mostly characterized it earlier.
Ace Ventura's Rebirth playlist
His music has been topping the charts with party anthems like: The Light, Stomping Ground, Presence, The Encounter, The Spark, The Jolly Roger and and many more. He has released enormous tracks and remixes on various compilations and digital EP's, as well as compiling 5 compilations himself on various labels like Iboga Records, HOMmega Records, Iono Records, Blue Tunes Records, Plasquam Records, and many more.
Ace Ventura – Stomping Ground
Ace Ventura is well known for his highly popular mixes and sets. He has been touring constantly all over the globe playing in every possible venue and headlining all major festivals among them Ozora Festival, Boom Festival, Antaris, Emmaboda, Psychedelic Circus, Tribe, and many others.
Ace @ Boom Festival (part 1)
Ace @ Boom Festival (part 2)
Ace Ventura THE DANCE TEMPLE MIX – special pre Boom 2014 set:
One of this year`s most important album releases is Ace Ventura`s 'Paradise Engineering', released on Iboga Records. 'Paradise Engineering' (Ace Ventura`s 2nd album) brings forward Ace Ventura`s uncompromising style.The album offers to the listener a full power musical  journey to different musical worlds, from Indian influences (on Pranava with Astrix) through African tribal percussion beds (on the fantastic Ingonyama, produced with Juno Reactor), always with an emphasis for strong dance floor reactions.
The album offers some huge collaborative tunes, with some serious heavyweight co-conspirators, indicative of the stature and ability of one of the finest psy-prog producers around. Key figures in the scene such as Juno reactor, Astrix, Liquid Soul, Zen Mechanics, LOUD and Symbolic, all collaborated with Ace Ventura on this album. The result is a strong blend of Psy-Progressive with Minimal, Tribal and euphoric trance.
Paradise Engineering playlist:
BOOM 2014 set: